The WELL: Confirmation is a two-year faith experience that combines retreats, camp, Sunday evening classes, meals and more to help every student more fully connect faith and life. Through Confirmation, the students have the opportunity to make a personal, public and passionate testimony of faith. At the same time they take on the responsibilities of the five baptismal promises:
1) To live among God's faithful people,
2) To hear the Word of God and share in the Lord's Supper,
3) To proclaim the Good News of God in Christ through word and deed,
4) To serve all people, following the example of Jesus,
5) To strive for justice and peace in all the earth.
Students explore topics including:
Identity, Life with Jesus, The Abundance of God, Our Calling in the World, Prayer Conversations, and Life in the Church.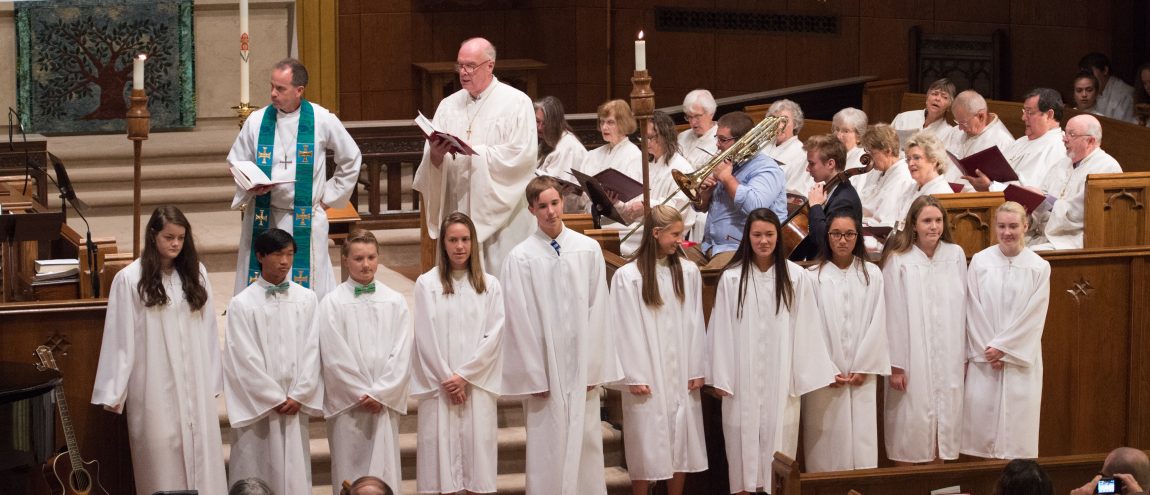 Generally, students will participate in confirmation in 7th & 8th grade.  Everything you need to know about The Well: Confirmation is in our Confirmation Handbook. For more information contact Pastor Laura Henrik.