Declare his glory among the nations,
    his marvelous works among all the peoples. - 1 Chronicles 16:24

---
St John's responds to our call to go into the all the world by partnering in life-giving ways with missionaries in Papua New Guinea, South Sudan, Guatemala, Bolivia and Bethlehem.
South Sudan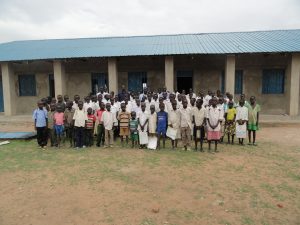 Sudan Rowan is a 501(c)3 non-profit charitable organization founded in 2007 at St. John's Lutheran Church. Sudan Rowan is an ecumenical Rowan County-based coalition that joins hands with South Sudanese partners in their efforts to achieve peace and sustainability.  Our main work in South Sudan is in education through the creation of a school that now provides quality education and meals for it's students.  The school is connected to the Lost Boys of Sudan who fled the country during violent times.  Many of the Lost Boys found their way to the US.  We partner with three—James, Ngor and Lubo—as they seek to build schools in the villages they were forced to leave.  They often say: "From education comes wisdom, and from wisdom, peace."   For more information about South Sudan, contact Karen Puckett.
Bethlehem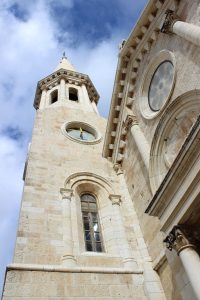 Our mission partner, Dr. Mitri Raheb, is pastor of Christmas Lutheran Church in Bethlehem, one of the few Christian churches remaining in Bethlehem. His congregation, only a few feet from where Christ was born, seeks to share the Good News with the surrounding Palestinian population.  Contact Mike Connor.
Guatemala
La Escuela Integrada is a school that is changing lives in Guatemala.   The country of Guatemala does not have a public school system.  Therefore, if you do not have money to send your children to school, your children do not attend school. This has led to a cycle of generational poverty and illiteracy throughout the country.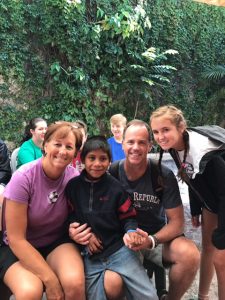 The goals of the school are:
To end the cycle of poverty and illiteracy through the provision of education to impoverished children in Antigua;
To provide two meals per day for the children attending the school so that their nutritional needs are met and they are better able to learn;
To provide clothing and assistance with books and school supplies so that all the children have materials and items needed to learn;
To provide medical and dental assistance to each child who attends the school (and all of their family members) so that each family member is healthy and able to learn and function in society.
We partner through academic scholarships, providing clothing and supplies and work trips to share the love of Christ.  Check out more at www.wearegraces.org.