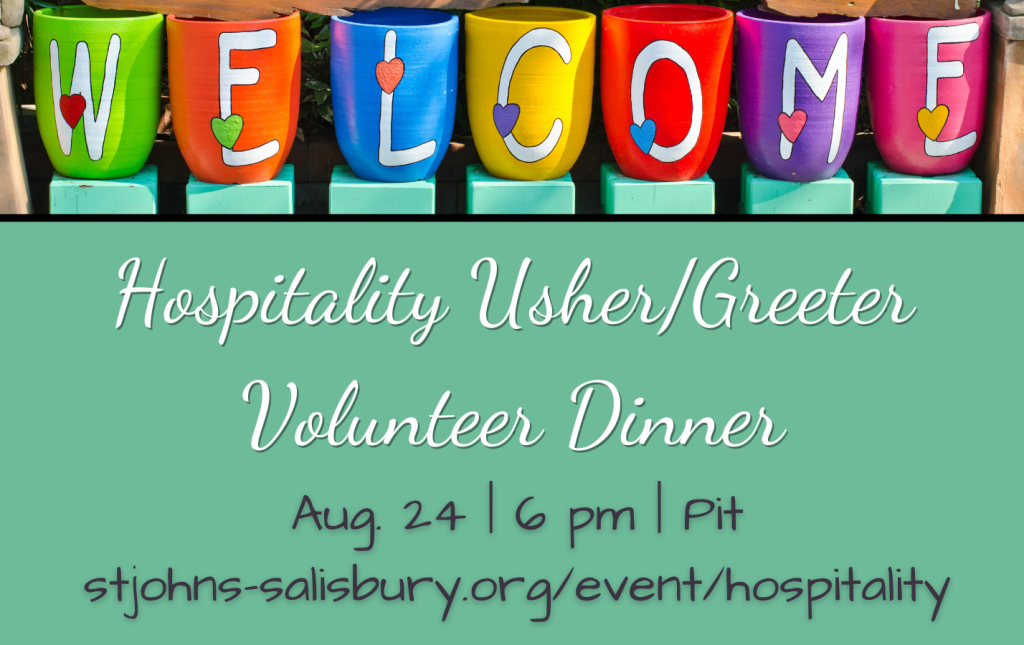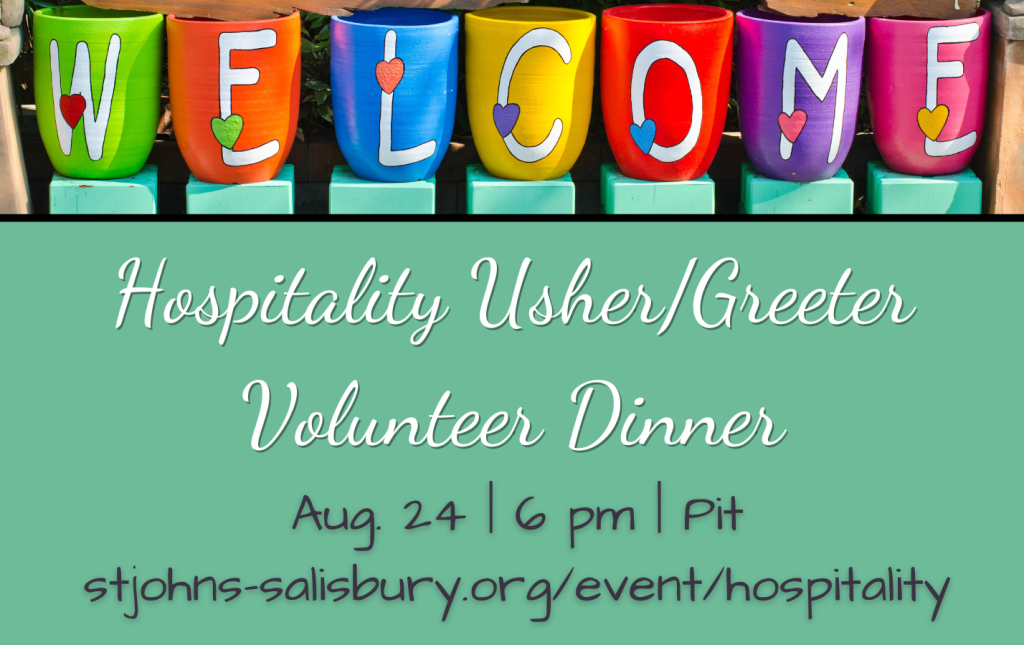 Interested in being a part of our Hospitality Team by volunteering as an usher or greeter? Already part of this team and/or ready to resume your role?
Join us on Aug. 24 at 6 pm in the Pit for an information meeting and dinner.
Please RSVP by Aug. 22.
Hope to see you there!
Event Registration
Hospitality Volunteer RSVP
RSVP for the Hospitality Dinner on Aug. 24!