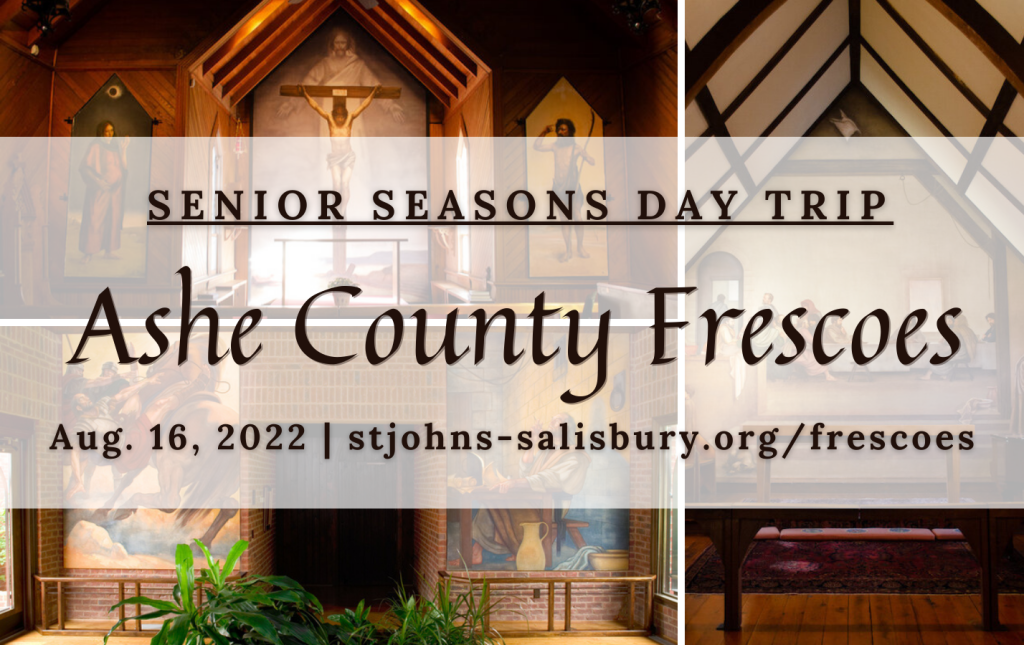 Ashe County Frescoes Day Trip – August 16, 2022
Let's get a break from the heat of the summer with a day trip to a higher elevation (North Carolina Mountains) on August 16, 2022.This outing will include:
Frescoes of three churches, St. Mary's, Holy Trinity, and St. Paul's Episcopal Churches are nearby in West Jefferson, Glendale Springs, and Wilkesboro, NC, respectively.

Visit to Ashe County Cheese and other downtown shops in West Jefferson.

If enough interest, we can make this an overnight trip.

There is no charge to see the frescoes. The churches just ask for donations, so cost will be limited to donations + your meals and purchases, unless we stay overnight.

Transportation via 15 or 7 passenger van based on sign ups
Event Registration
Senior Seasons - Frescoes RSVP
Sign up here for the Senior Seasons Day Trip to the Frescoes on Aug. 16!