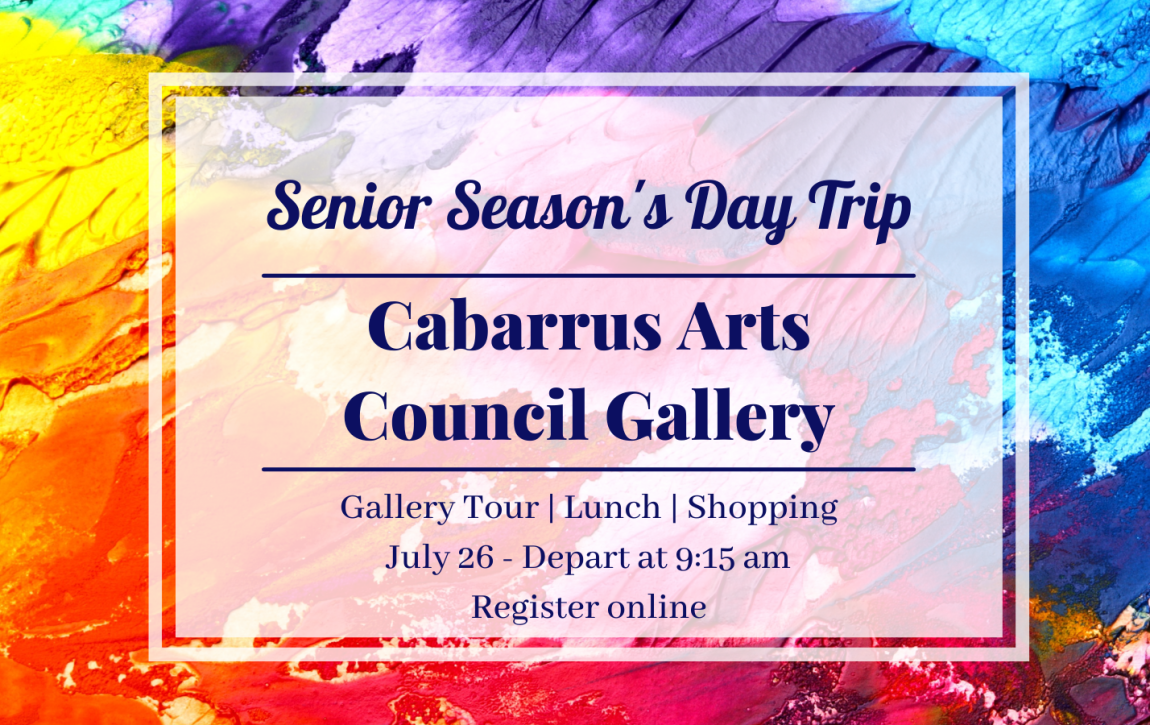 Day Trip to Cabarrus Arts Council Gallery in Concord, NC
Depart from the church at 9:15 a.m. for a 10:00 a.m. tour. The Arts Council has four galleries on the first floor of 1876 historic Cabarrus Courthouse. The tour is free.
Enjoy lunch at Ellie's Diner inside Gibson Mill Mall.
Shop at the Antique section of the Mall, returning home at 1:15 p.m.
Cost of transportation is $5 and lunch is on your own.
Event Registration
Senior Seasons RSVP
Sign up here for the Senior Seasons Day Trip on July 26!