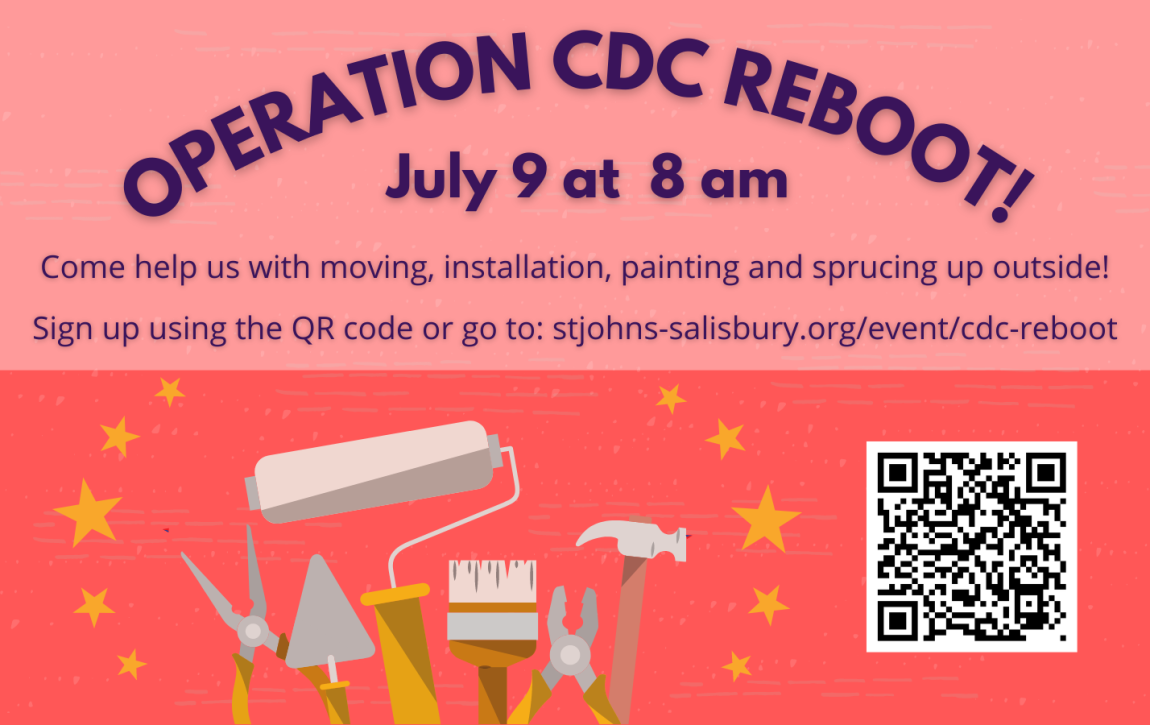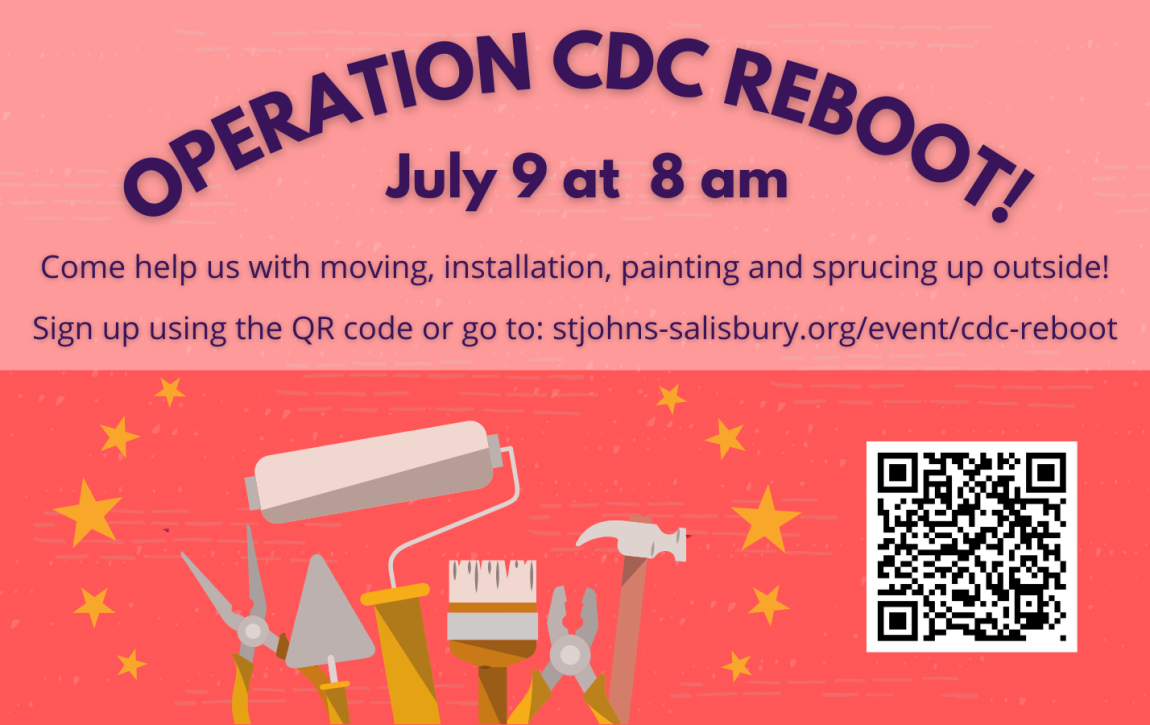 St. John's Child Development Center
Saturday, July 9 @ 8:00 am
What we need help with…
Installing glove holders on walls
Putting bulletin boards on walls
Moving classrooms of furniture and materials
Paint green railings along parking lot (weather permitting)
Paint little library (weather permitting)
Power wash cement walk ways and steps
Removal of mulch from infant outdoor space
And more!
Things we need you to bring…
Hand trucks
Power screw drivers
Power washer
Wheel barrow
Rakes
Gardening gloves
We'll provide paint, screws, fixtures, hotdogs, chips, water, and grateful hearts!
The building will not be an acceptable place for children Saturday, July 9.  Please find alternative care.
Please sign up below.  We'll need to know how many people plan to help us in order to have a "game plan" that day.
THANK YOU IN ADVANCE FROM PAULA, KRISTY, PAM, and STAFF