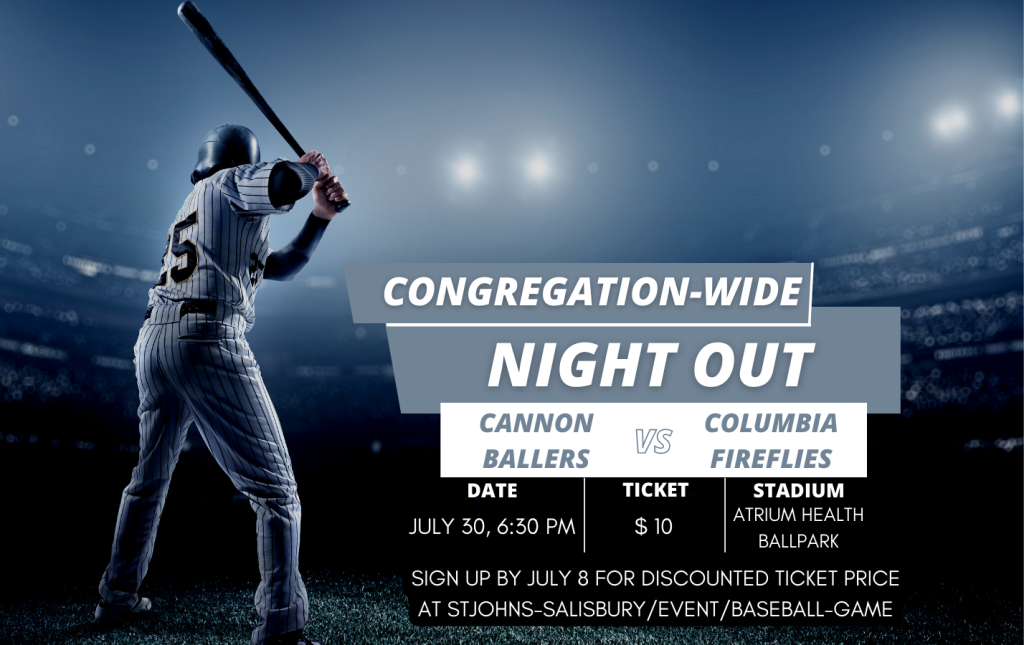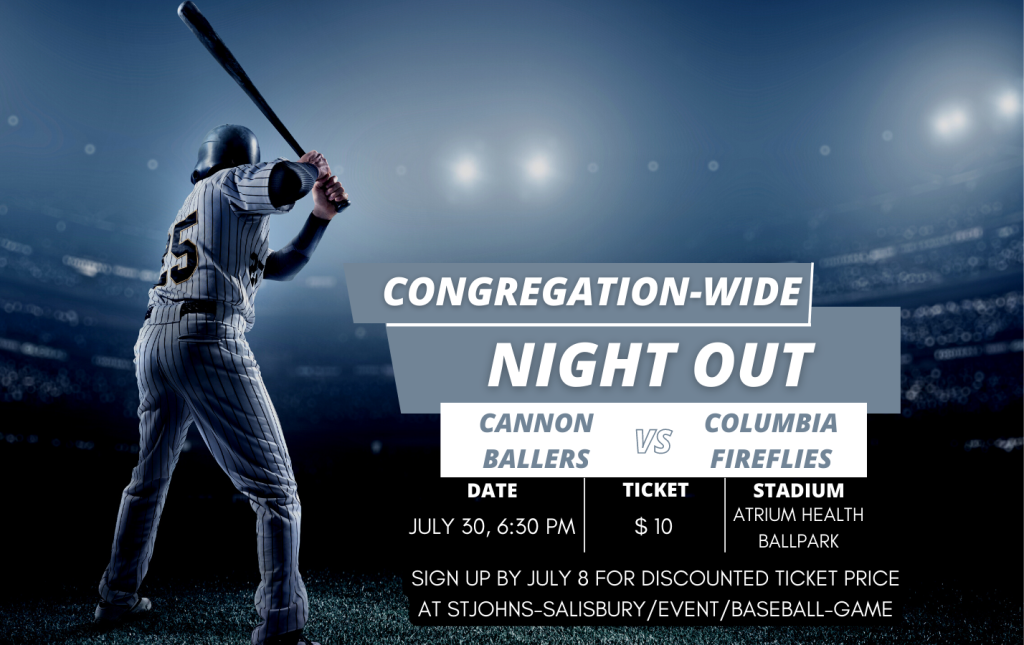 Kannapolis Cannon Ballers vs Columbia Fireflies
Join us for a time of fellowship and baseball as we enjoy a nighttime game in the Atrium Health stadium.
Date: Saturday, July 30, 2022
Time: 6:30 pm
Location: 1 W B St, Kannapolis, NC 28081
Cost: $10.00 per person
Transportation: $5.00
Questions? Email Diane Poole at diane@stjohns-salisbury.org
Event Registration
Congregation-Wide Night Out
Sign up here for the Congregation-Wide Night Out at the Kannapolis Cannon Ballers game on Saturday, July 30 at 6:30 pm!