Community Ministry Center – CMC
Our Community Ministry Center, located on the corner of Church and Council streets, is a home-base for local non-profits. Currently, the CMC houses Young Life, Scouts, Narcotics Anonymous, and Fellowship of Christian Athletes.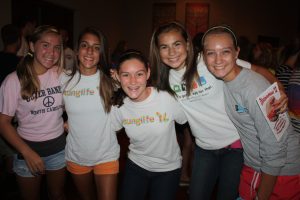 Young Life has been in Rowan County for 15 years.  Students from any part of the county are welcome to come and enjoy Young Life.  YL in currently running Clubs out of Salisbury High, East Rowan, West Rowan, Carson, South Rowan, and Gray Stone Day School with Volunteer Leaders from the community, Catawba College, Livingstone College, Pfeiffer University.  Check out more at rowancounty.younglife.org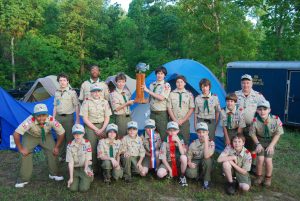 Scouting has been part of the ministry at St. John's for nearly 90 years.  The boy scouts meet regularly in the building and the district office is housed in the CMC. The CMC is home to Boy Scout Troup #443, Cub Scout Troop #443, and Girl Scout Troop #470. For more information on scouting, contact Dave Roof.
Fellowship of Christian Athletes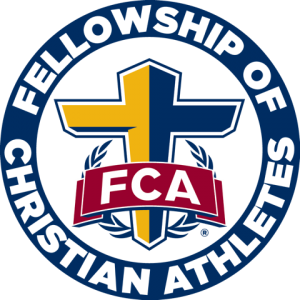 Since 1954, the Fellowship of Christian Athletes has been challenging coaches and athletes on the professional, college, high school, junior high and youth levels to use the powerful medium of athletics to impact the world for Jesus Christ. FCA focuses on serving local communities by equipping, empowering and encouraging people to make a difference for Christ.
The FCA Vision is to see the world transformed by Jesus Christ through the influence of coaches and athletes.
The FCA Mission is to lead every coach and athlete into a growing relationship with Jesus Christ and His church.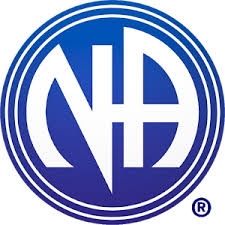 Narcotics Anonymous is a global, community-based organization with a multilingual and multicultural membership. NA was founded in 1953, and members hold nearly 67,000 meetings weekly in 139 countries today.
NA is a nonprofit fellowship or society of men and women for whom drugs had become a major problem. We are recovering addicts who meet regularly to help each other stay clean." -https://www.na.org