2021-2022 Guatemala Ministry Updates
St. John's has a rich tradition of outreach to brothers and sisters in need near and far. St. John's global ministry partners include Dar al Kalima University and Bright Stars of Bethlehem in the West Bank, Escuela Integrada and GRACES in Antigua, Guatemala, the Gumriak and Nyarweng Primary Schools and Sudan Rowan in Ruweng County South Sudan. In more recent years, St. John's presence has been revealed in the nation of Rwanda through Carter Woolly's work with the ELCA's Young Adults in Global Mission.
Looking forward toward continued global partnerships in 2022, shepherds for each mission partner reveal their goals and resolutions for each of these ministries in the coming year.  Please enjoy reading about each mission partner and how to support each ministry.
Escuela Integrada School in Guatemala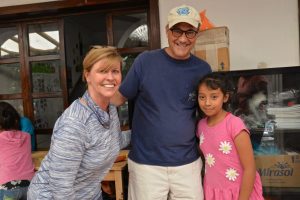 Ministry History
Escuela Integrada began more than 17 years ago in Antigua, Guatemala, for children living in poverty. The name in English means "Integrated School for the Working Children." Escuela Integrada started as a school to serve children who were working on the streets and to offer them accessible education. GRACES (Guatemalan Relief Assistance for Children's Education Services) is a U.S-based nonprofit based in Salisbury, North Carolina, that supports and funds Escuela Integrada.
St. John's Support
St. John's has been partnering with the organization since 2011. The church has brought missions trips to volunteer with the organization over the years. In 2013, St. John's Lutheran Church retained the project as a mission of the Church.
St. John's Lutheran Church worked to create a U.S.-based not for profit organization, GRACES, to fund the school. GRACES was then started in 2014. Additionally, the organization has received grants and funding from the church. Many members of the church also sponsor students through the organization and donate individually.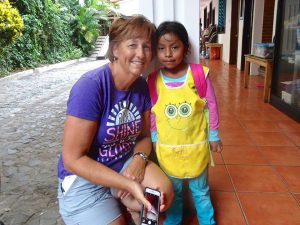 Ministry Shepherds
Krista Woolly, Kwoolly65@gmail.com
Nancy Shirley, nancy@wearegraces.org
Stan Jordan, sjordan@healthcaremgmt.com
New Year's Resolution
The school will be moving into a new location at the end of this year! Additionally, GRACES will be fundraising for food for the school for all of 2022 with the goal to have those funds raised by the end of the year.
Ministry Goals for 2022
GRACES would like to start hosting teams again in 2022. Escuela Integrada would also like to strengthen their English program in 2022 and continue to strengthen their technology program.
---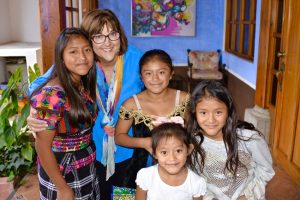 How to Support Global Missions
Donations may be made to these ministries using the information cited below or through a donation to St. John's with the ministry name in the memo on online designation.