Shop with a Mission this Summer
By Angel Owens
When you shop at Seasons Gifts, you shop with a mission. Not only do sales support the Senior Seasons ministry, but most items are Fair Trade and/or support a ministry around the world.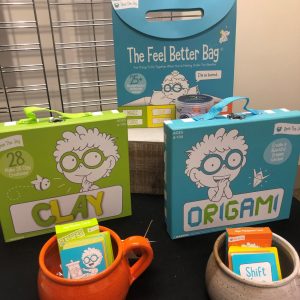 Open the Joy
With so much time spent on virtual school instruction, streaming services, tv shows, YouTube, and video games, this summer, give the children in your life some screen-free entertainment, with a purpose. Open the Joy kits make kids kinder! Created by a mom whose child was in the hospital with a rare illness, these kits have evolved into screen-free activity boxes for all children in a variety of areas.
"Designed by therapists with the intention of bonding families and developing emotional intelligence (EQ) in kids, Open the Joy has found fun and innovative ways of teaching kids important life skills, such as patience, forgiveness and empathy, all under the guise of play," says Open the Joy's website. "Our award-winning collection aims to lift spirits, create laughter, and bond families through art, magic, origami, jokes, conversation starters, and much more."
An Open the Joy purchase won't just bring joy to a child in your life. They partner with Spread the Joy 501(CA), to deliver activity kits to sick kids in need. For every item purchased, they donate a toy designed specifically for hospitalized children, right here in America.
Missions Pottery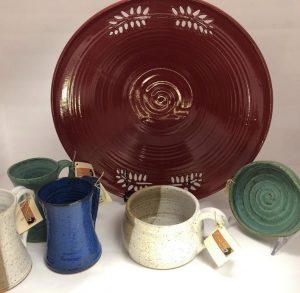 Summer kicks off a new season of weddings. Bless the newlyweds in your life with a gift with purpose.
Missions Pottery, made locally, in Lexington, NC, supports Christian missions in America and around the world.
Missions Pottery began as a hobby and a stress reliever and turned into a way to serve the Lord. "Our goal is to create and sell high quality hand crafted goods to fund the spread of the Gospel. Through His blessing and leadership, we use our profits to spread the Gospel by sponsoring missionaries and faith based groups both nationally and world-wide."
"Everyone needs compassion and the kindness of a Savior. We place a small hole in our pottery pieces to remind us of the void that we have that can only be filled by Jesus Christ."
Another of our wedding season favorites are the Seasons Gifts candles. Created especially for our gift shop, these soy candles inscribed with favorite bible verses just smell like summer vacation. They perfectly top off the basket of goodies made for an upcoming bridal shower!
If you'd like to shop at Seasons Gifts, please call 704-636-3431 ext 223 to shop virtually with a personal shopper or in-person. Seasons Gifts continues to have live shopping events each month on its Facebook page. Check the Facebook page for upcoming events.