It's time to FOCUS on VBS!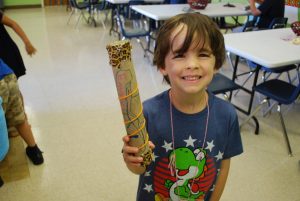 By Susan Shinn Turner
It's time to focus on Vacation Bible School at St. John's!
"In thinking about what would be the safest way to get back for Bible school, we decided on a three-day VBS, dividing up age groups," says Stacey Shafer, children's minister.
VBS for 3- and 4-year-olds and kindergartners and first graders will take place 3-5 pm Sunday, June 13, and Monday and Tuesday, June 14-15, from 9 to 11:15 am. Then second to fifth graders will attend 9 to 11:15 am Wednesday-Friday, June 16-18.
"We are limited to 65 children per three-day session," Stacey says, "and, instead of the children travelling space to space, station leaders will come to them."
The opening each day will take place in the Faith Center, then each group will remain in one area. They'll have snacks, crafts, music, games, and a Bible story all in one place versus going to different stations on campus, Stacey says. Good safety protocols will be in place based on the governor's up-to-date guidelines for group gatherings.
Interested in helping out? Stacey would love to round up a large host of volunteers.
"This cannot happen and be done safely without our volunteers," she says. "If you are available three days or five, I'd love for volunteers to reach out to me ASAP."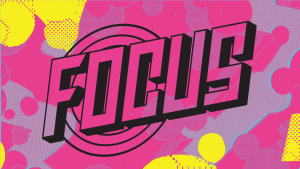 This year's theme of VBS is "Focus." The memory verse for the week is from Hebrews 12:2a: "Let us keep looking to Jesus. He is the one who started this journey of faith. And he is the one who completes the journey of faith."
Day 1 will focus on Romans 1:20, seeing God in Creation. FOCUS on what you can see. Day 2 will focus on Matthew 7:24-27, the wise and foolish builders. You can HEAR from God. Day 3 will focus on Matthew 22:36-40 and First Corinthians 13, the greatest commandment. You can LIVE for God by loving others.
Registration for St. John's members and Kingdom Kids started April 18. Registration will open to the community May 10.
CLICK HERE to register 3 yrs to 1st Grade.
CLICK HERE to register 2nd- 5th Grade.