Child Development Center Outdoor Learning Environment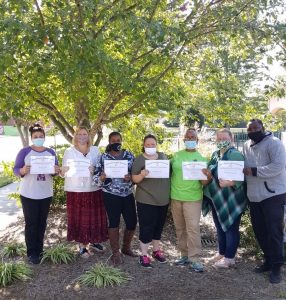 By Barbara Corriher
We're sure if you have driven along West Innes Street you have noticed the excitement that is occurring almost daily as our Outdoor Learning Environment becomes a reality.
Notes from our designer, Colleen McDaniel:
A pergola and an arbor are completed. 
The cedar shingle roof will come soon following inspection of the framing.
 Irrigation main lines are being installed.  The concrete sidewalks will follow.
There is ongoing construction of the other structures. Soon work will begin on the individual play areas and plantings will happen. 
The perimeter fence is being fabricated but there is a long lead time at the manufacturer. A temporary fence will be installed and remain in place until the perimeter fence is completed.
Is the staff ready for our new and exciting  Outdoor Learning Environment? The answer is yes. Seven of our CDC employees have earned their Early Childhood Learning Environments Certificate from NCSU Natural Learning Initiative. This 24 hour educational hours class is targeted towards early childhood professionals and others interested in improving early childhood outdoor play and learning environments. Learners gain skills and knowledge required to plan, manage, promote, organize, and administer high-quality outdoor play and learning environments. Those completing this training are:
LeLonna Richardson and Kristy King (administration)
Sabrina Ross – All Stars (toddlers)
Michelle Giles – Jolly Ranchers ( 3 year olds)
Tyra Kennedy – Kangaroo Kids (2/3 year olds)
Anthony Atkinson – Sugar and Spice (3/4 year olds)
Kelly Kirk – NC Pre-K (/5 year olds)
Congratulations on earning your certificate!
---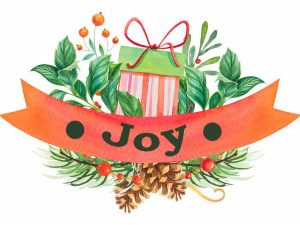 Plant Some Joy This Christmas at the Child Development Center!
Purchase a tree or shrub at the St. John's Child Development Center new Outdoor Learning Environment for Christmas this year.
Give in honor of someone special, and we will send them a Christmas Card to share the news!