Stewardship: An Invitation to Care for All of God's Creation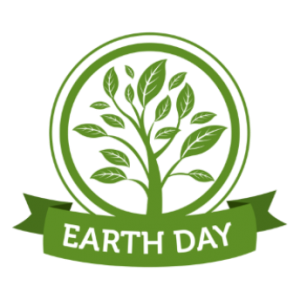 By Michael DeNise
When you hear the word stewardship, what words and phrases come to mind? For many, it is money, giving, the annual campaign, and Consecration Sunday. In the traditional sense stewardship is generally thought as time, talent, and treasure. The truth is that stewardship is more than that – it is a calling for our whole life to be steeped in generosity and gratitude.
Stewardship envelopes our whole life: Our relationship with God, with each other, and with the hurting world. Throughout this year, we will be exploring and engaging around different stewardship themes. Our 2020 emphasis will be: Creation Care, Gratitude, Consecration Sunday, and Kids & Money. Together as a faith community, we will explore these together – at every age – so that we can learn to love God, each other and the world more deeply.
This month, we kick-off our Stewardship work together centered in Creation Care.
Early in Genesis, God gives Adam the task of caring for God's creation. From the birds of the sky, the land and water animals, and the earth itself. It our responsibility to carry that on and continue to care for all of God's creation. Did you know that 50 years ago, we began celebrating Earth day? Earth Day is one day but caring creation is our duty each and every day.
Recently, my family moved away from using paper towels to reusable cloth "paper" towels. Just yesterday, Moses was helping us roll them back onto the recyclable tube and asked, "Why are we doing this?" What a gift to share with him about how God saw creation and said, "it is good" and by using paper towels like this, we get to help keep it good. For you, it might be cloth towels, but for others it might be doing an energy audit – and getting in the habit of turning off lights. Maybe it is committing to carry (and remember to use!) those reusable bags at the grocery store.
And you aren't alone in this work – our congregation is committed to Creation Care, too. Several years ago, the church committed to stop using styrofoam and instead is taking advantage of other materials when serving meals.
Recently, the St. John's Child Development Center received a grant so they can start to transition to reusable products throughout the center – allowing for a lower cost and dramatically reduce the amount of waste from the center.
Additionally, solar panels were installed on the education building reducing their costs. As phase 2 of G2G kicks off and work is being done take time to look at all the ways the church is caring for creation. What efficiencies are they gaining? During the month of April, I encourage you think about the ways you can engage in stewardship. See where you find caring for creation show up in our worship, with each other, and the outside world.
---
By Angel Owens
Earth day is April 22, and St. John's staff is doing our best to care for God's creation. Together.
Until now, the church office has recycled paper supplies. In March, we added two bins to the office for mixed recycling. In addition to paper products, we can now recycle plastics and metals.
Education on just what can be recycled is very important. Once recycling has been contaminated, it can no longer be recycled. According to the Salisbury Post, the national average for contaminated recycling is 5-10%. The average in Salisbury is 25%.
Plastic and metals can be recycled but must be empty and rinsed. Cardboard has to be flattened, and recyclables should not be placed in plastic bags. We have placed infographics above each of the bins. To view the full list of items you should keep out of your recycling bin, visit salisburync.gov/recycle.