Meet Deborah Cross, St. John's New Office Manager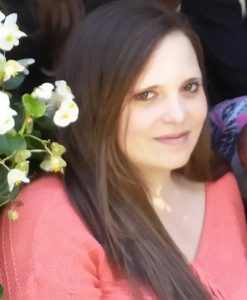 By Angel Owens
Deborah Cross began at St. John's as the Office Manager in mid-July. Welcome aboard, Deborah!
Deborah was born and raised in Mooresville and moved to Salisbury at 19. She has two daughters, 13 and 4, a youngster who absolutely loves the St. John's CDC.
Until now, Deborah has always worked in the health care industry, first for a skilled nursing facility, then in homecare management. After being on call 24-7 for years, she decided it was time for a change.
When she found the listing for the Office Manager position at St. John's, she felt a particular tug. A call.
Because Deborah's youngest daughter is enrolled at the CDC,  her experience there gave her validation to apply and ultimately accept the job.
"Seeing the qualities and character in the employees at the CDC showed me what the church values in a staff. I love the people over there," says Deborah.
While working for the skilled nursing facility, Deborah gained a passion for working with seniors, and hopes to be able to implement that passion while working at St. John's.
"I have lots of resources. As people get to know me, I hope they will feel comfortable taking advantage of that," says Deborah.
"I love helping people. Helping others is where I find true fulfillment. I believe that I will be able to find my niche and do that here at St. John's."
Outside of work, Deborah enjoys spending time with her children and reading. She especially enjoys biographies and memoirs. "I enjoy getting to know people. That's probably why I like those books."
Deborah says that her transition has been nice. "I have felt very welcomed. I have enjoyed getting to know everyone and meeting members."
Deborah looks forward to continuing to meet members and forming relationships, so stop by her office and introduce yourself!