Bethanie Stauffer Accepted into Volunteer Summer Program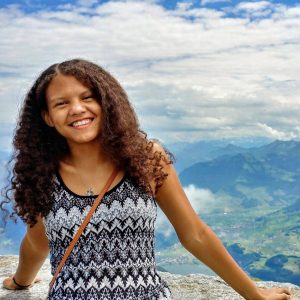 By Susan Shinn Turner
It's not unusual for college students to travel to far-flung locations for summer experiences. But in June, Bethanie Stauffer leaves for a trip that's a bit more exotic than usual.
From June 9 to July 21, Bethanie will volunteer in Morocco through of the Office of Active Citizenship and Service with Vanderbilt University. The office sponsors two trips aboard, one to Ecuador and the other to Morocco.
The valedictorian of her Salisbury High School class of 2018, Bethanie is attending Vanderbilt on a full scholarship. Her major is medicine, health and society, a pre-requisite for the pre-med program. She wants to study forensics.
"I've always loved school," Bethanie says, "especially math and science."
Her freshman year, she says, was smooth. "I was well prepared. I was lucky to have some great teachers at Salisbury. They prepared me well."
Bethanie will be staying in the Medina area of Rabat, the capital of Morocco, and be fully immersed in life there.
Bethanie received a grant from the university's Nicholas Humanitarian Fund to cover the trip's $5,000 cost. All she had to cover was her flight.
During her time in Morocco, Bethanie says she could be doing anything from proofing documents in English to teaching English to teenagers to taking care of children. While the two most common languages are French and Arabic, Bethanie speaks neither. Her host family, however, does speak English. Bethanie will be volunteering during the week, but will have her weekends free.
Be sure to journey along with Bethanie by following her blog, https://oacsmoroccogsl.wordpress.com/
Bethanie's mom is Shawne Stauffer. She is the granddaughter of Barbara Stauffer.