Contribute to the St. John's CDC Toy Drive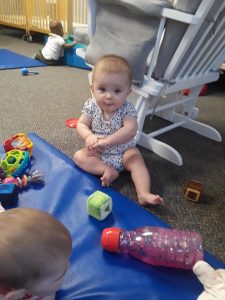 By Barbara Jo Corriher
November is the month of grateful giving.  We are all thankful that we have a ministry that provides quality childcare for church members as well as our community; we are thankful for those small feet that toddle through our Child Development Center doors; we are thankful for the administrative team at the CDC who ensures that our program is running smoothly; we are thankful for our teachers and assistants who do it all: play, teach, console, encourage, and more; we are thankful for the many families who entrust their children in our care.
As members of St. John's, we want the children that are in our care to have wonderful experiences while attending our CDC.  We have learned that the toys in the classrooms have been enjoyed, loved and played with for a long time. These toys need to be replaced. We want to conduct our first annual toy drive this holiday season so that we are confident our children are playing with toys that are bright, clean and fun.  Won't you help us make our toy drive successful? Here's how.
Following the directions below allows you to purchase a toy from Amazon's CDC baby registry. The teachers have each chosen toys for their classrooms and you will find those toys listed on Amazon's website.
Go to Amazon's website. (Click here to support St. John's through amazon smile.)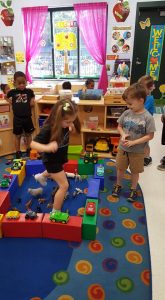 Go to Find a List or Registry.
Search St. John's CDC under baby registry.
Proceed to shop and purchase, selecting to have the items delivered directly to the CDC.
Consider asking others to help you buy a more expensive ticket item.
Making a monetary contribution is another wonderful way to support our toy drive. You may make the check out to St. John's Lutheran Church or you may make it out to St. John's CDC. Please make sure you write in the check's memo line:  CDC toy drive.
Thank you for supporting our first annual CDC Toy Drive.   What fun those children are going to have playing with their new toys!