Support St. John's Ministries Through Thrivent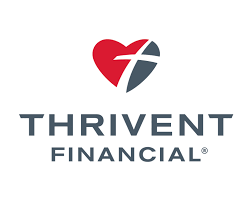 If you are a member of Thrivent Financial, you may have the opportunity to support ministries without any cost to you. If you aren't a member you can still support ministry with Thrivent Financial grant funding.
One option is a Thrivent Action Team project. Thrivent Action Team projects are charitable projects, which may include jumpstarting a fundraiser, service project, or educational event. Thrivent provides t-shirts, promotional material, banners, thank you cards, stickers, nametags, etc. along with $250 community impact card for seed money. Any adult who is a Thrivent benefit member is eligible for two Thrivent Action Team projects per year. If you would like to use this as an opportunity to help serve our community but don't know where there is a need, check with church ministry leaders. There are lots of projects that can benefit from a Thrivent Action Team. For example, this spring, Pastor Laura used one to provide books to the CDC. You can apply online.
Another way you can support ministry is through Thrivent Choice Dollars. The amount of Thrivent Choice Dollars that can be directed depends on the amount of insurance premiums and or the amount of money an individual has invested in certain annuity products. Individuals can either call Thrivent Financial or go online to www.thrivent.com, login, and see how many Choice Dollars they have to direct. Choice Dollars accrue throughout the year and can be directed anytime. They can be directed to multiple organizations. A list of eligible participating organizations, including St. John's, can be found by doing a search on the website. You may have Choice Dollars that can be directed. Don't let them go to waste.
If you have any questions about applying for Thrivent Action Teams or allocating Thrivent Choice Dollars, there are a few St. John's members who may be helpful resources.  You can contact Boyd Hough at 704-637-8769, Brad Brady at brad.brady@thrivent.com, or Eric Brady at eric.brady@thrivent.com.
Funds received by St. John's from Thrivent Choice Dollars are set aside into two accounts, one called "Thrivent Choice Fund– Executive Committee, to be used for funding special ministry needs as determined by the executive committee. A grant for new websites for St. John's and St. John's CDC was approved in August.
The remaining half is set aside in an account called the "Thrivent Choice Fund – Ministry Team" and is used for ministry funding request initiated by the congregation (St. John's members, groups, committees, boards, teams, etc.). These funds may be provided as grants to cover cost or as challenge money to stimulate fund raising efforts. It is suggested these funds be awarded to encourage entrepreneurial ministries and support different needs and projects from year to year as there are many different ministry needs and interest within St. John's.
Application forms for Ministry Team grants are available from the church office.
If you have any questions about applying for a Thrivent Choice Fund grant, please contact ruthann@stjohns-salisbury.org.