Trinity Living at St. John's Kicks Off Aug. 13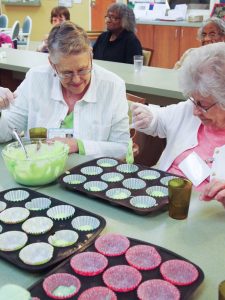 By Susan Shinn Turner
Trinity Living at St. John's — the county's first church-based respite care program — kicks off Aug. 13. A collaboration between Trinity Living Center and St. John's, the program will be housed in The Pit, in the lower level of the Faith Center.
Respite care is open to people ages 60 and up with cognitive impairment but who can still perform the activities of daily living (eating, toileting, medications, etc.).
The ministry offers caregivers a much-needed break from the constant care of a loved one at home. This is a social program, so there is no medical staff onsite. The patient-to-volunteer ratio will be 6:1, and the program manager will schedule care in advance to ensure enough volunteers are present each day.
Christina Joyce, executive director of Trinity Living Center, says that both participants and volunteers have signed up for the program. More space is available for both participants and volunteers. Joyce adds that the agency has hired Cynthia Hubbard as the onsite program manager.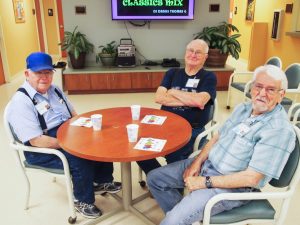 Hours are 9 am-1 pm Monday, Wednesday, Thursday, and Friday. The cost is $30 per day and includes a breakfast bar and a hot lunch. Activities will include art, music, games, and inter-generational programs.
Interested?
All volunteers must undergo a background check, reference process, and training. If you'd like to volunteer or are the caregiver of a family member who would benefit from this program, please call Trinity Living Center at 704.637.3940.