Agapé Day Camp is Back for a Second Year!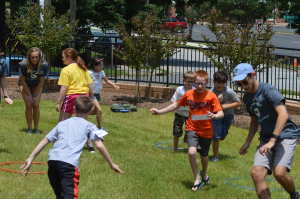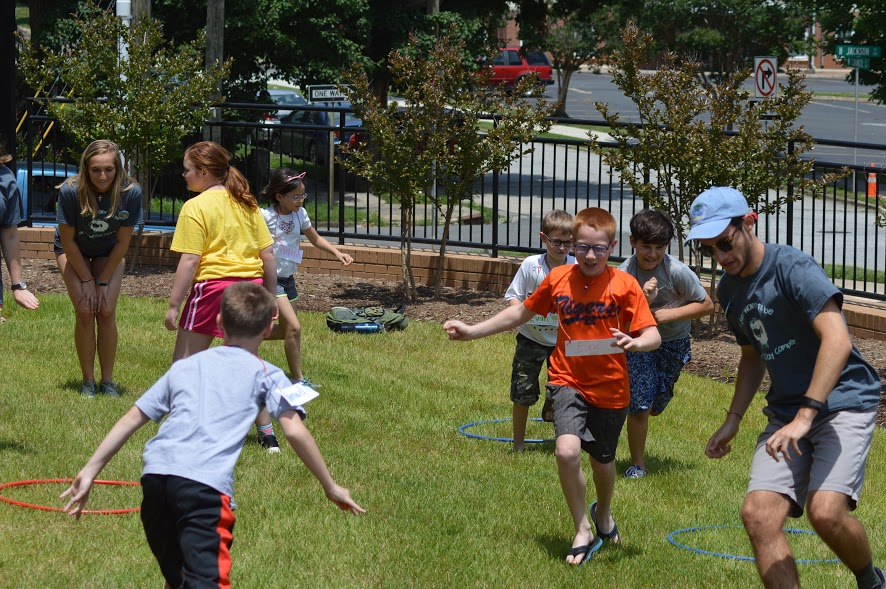 By Angel Owens
St. John's is hosting Agapé Day Camp for the second year in a row.
Agapé Day Camp is a free one-day camp for rising first through fifth graders on June 9, from 9 am – 3 pm.
Kids can expect a day filled with discipleship and fun. The program is split into half-hour sessions, where they will learn fun camp songs, enjoy skits, play games, make crafts, participate in nature activities, and have bible study and story time.
At 2:30 pm, there is a closing program for the parents, where the children sing songs and share about the things they learned and the fun they had.
Kai Thurow, Youth and Family Minister, says this is a great opportunity for any child who is interested in attending a summer camp. Kai Thurow is no stranger to Agapé. Both he and his wife, Lauren, served as counselors at Camp Agapé in Raleigh for three years. "It's a good intro to what summer camp is like at Camp Agapé, Lutheridge, or Lutherock." says Kai.
Last year was a success. Kai found that many families were pleasantly surprised that it exceeded their expectations. Families expected a fun day, but appreciated that the camp took the opportunity for good faith formation.
There are seven major goals for Agapé Day Camp and the counselors. Everything they do is structured to meet those goals.
Build self-esteem and self-value of each child.
Provide positive Christian role models.
Provide a "holistically" safe environment for kids, physically, emotionally, and spiritually.
Creation Stewardship — nature activities are structured so that children learn the importance of caring for the earth.
Build leaders for the church and the world. Identifying God-given gifts and encouraging children to use them.
Use music in a positive way to promote a positive and fun Christian message.
Have fun!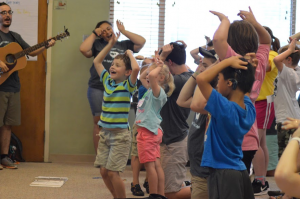 Agapé is in its 22nd year of bringing day camp programs to church campuses across the state. The regular day camp lasts a full week during the summer. Agapé is able to offer this one-day program free at St. John's as part of the two-week training program for counselors. "It's a beneficial partnership for both Agapé Day Camp and St. John's," says Kai.
The partnership doesn't end there. Because there is no limit on the number of children who can register, St. John's is able to open up registration to the community.
A snack will be provided, but children are asked to bring their own lunch. We are able to provide lunches for any children who cannot bring their own. If this is something you might need help with, contact Kai at kai@stjohns-salisbury.org and the church will help arrange a lunch.
We're also looking for volunteers. If you would like to volunteer to help with snacks or provide Friday evening dinner or Saturday morning breakfast for the counselors who are staying at St. John's, please contact Kai.