New Parking Ministry Formed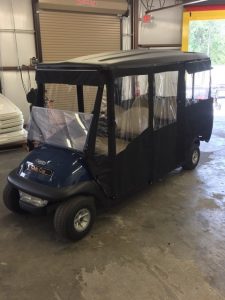 By Susan Shinn Turner
With the recent loss of the First Bank parking lot, a Parking Ministry Team was formed.
A committee comprised of Mike Agee, Bill Johnson, Frank Goodnight, Norman Sloop and Glenn Stokes recently completed an assessment of the parking around St. John's campus.
"Within a half-block of campus, we have 312 spaces available Sunday mornings," Mike says. "You need one parking space for every two people who come to church, so there's enough parking. What we don't have is enough parking for members and guests with limited mobility."
The focus is on 11 am worship, Mike says, because there's plenty of courtyard parking for 8:30 worshipers, and there's a drop-off point on Jackson Street for 9:27 worshipers.
"We want to remind folks who can to park farther away from the church," Mike says. "The city lot behind us on Council Street has parking, as does the lot on Church Street."
The emerging plan is for members with limited mobility to park between the sanctuary and education building. If that is full, park in the Community Ministry Center lot at the corner of Church and Council streets, and ride a shuttle to the sanctuary, Mike says. The committee is considering the purchase of a refurbished, 6-passenger golf cart. It will be parked inside at the Hedrick Building during the week.
The Parking Ministry is about more than parking, Mike says. It's about hospitality. "This team will be the first contact with people who are coming to church. We want to extend hospitality for the 11 am service."
If you would like to take advantage of the Parking Ministry, please contact Mike Agee at 704-636-7583 or mike.agee@fibrant.com.
[gview file="http://stjohns-salisbury.org/wp-content/uploads/2017/10/ParkingSpaces9-14-17.pdf"]