Drinking Coffee with Purpose
By Susan Shinn Turner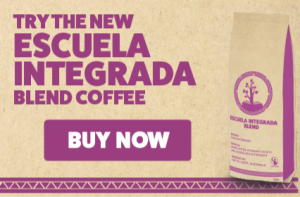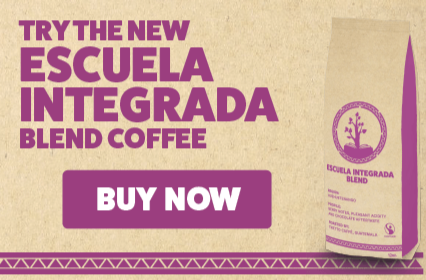 If you have purchased a bag of Escuela Integrada coffee, then you are one of the first people to become involved in an exciting new sustainability project that benefits the school.
All profits from coffee sales will go to la Escuela Integrada, says Paula Bohland, executive director of GRACES, the non-profit organization which oversees our partner school in Antigua, Guatemala.
"Our coffee is fair trade, grown locally and organically ," Paula says. "It's a specialty blend made exclusively for our school."
The coffee's profile has berry notes, pleasant acidity, and chocolate aftertaste. It's roasted by Tretto Caffe in Guatemala by Christian "Frosty" Giron, whose wife, Hannah, is Escuela Integrada's scholarship coordinator.
Available in beans or ground coffee, the 12-ounce bags cost $13 plus shipping from wearegraces.org. St. John's members can buy it from the church office.
"It is great-tasting coffee for a great ministry," says St. John's member Bill Johnson. Carole Parrott agrees. "It is delicious coffee! We are enjoying ours."
Members of our youth returned in mid-July from a mission trip to Guatemala with a suitcase full of 100 bags of coffee, all of which sold in a single Sunday.
The next Sunday, they sold an additional 40 bags, so there are plenty of bags now available for sale. Additional coffee will be brought back by Paula, board members or church members who travel to Guatemala.
Paula calls it a "win-win-win" situation. "The farmers are making money, it's a win for coffee lovers, and it's a win for our students."
Private supporters provided the initial investment, Paula says, to purchase the coffee wholesale, have the bags designed and printed, and purchase the bags. "We need to continue to invest in this project. We continue to seek investors and grants. In the long run, it will be a phenomenal sustainability project."