A Brief History of the Luther Children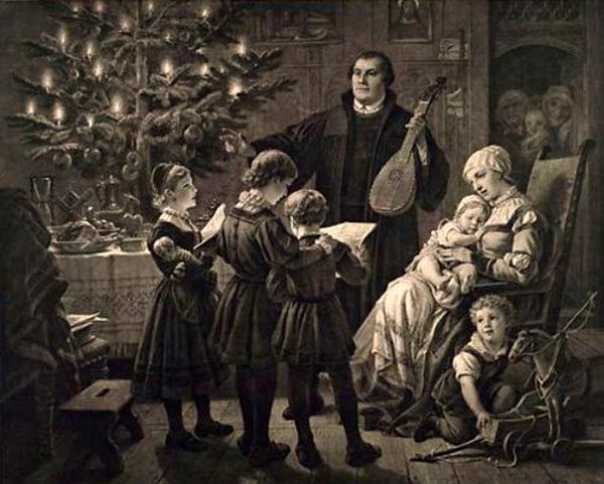 Luther and Katie had six children: Hans (June 7, 1526), Elizabeth (December 10, 1527), Magdalene (May 4, 1529), Martin (November 9, 1531), Paul (January 29, 1533, and Margaret (December 17, 1534). Elizabeth died as an infant in August 1528. Magdalene died in her early teens in 1542. Their home was noted for its liveliness and its happiness.
In addition to their own children, Luther and Katherine had numerous other people living in their home with them. Katherine's aunt, Lena, lived with them for many years. They helped raise eight orphaned nieces and nephews and provided lodging for various tutors, exiled clergymen, escaped nuns, government officials and visitors, university colleagues and many students. Many meals were eaten with as many as twenty-five at the table! All visitors were expected to take part in family customs, devotions, and prayer.
For recreation the Luthers enjoyed a bowling lane of sorts in their garden, board games such as chess, and music. They had a pet dog. They grew much of their own food in a small garden at the Black Cloister and then later as a farm outside Wittenberg.
Luther and Katie were diligent parents, disciplining their children, but doing so in love. Luther commented once to Justus Jonas children were the "best gifts of God," and lamented that so many parents seemed to overlook and ignore them.
Luther prepared his Small Catechism with parents and children in mind. He used it diligently within his own home. He also wrote hymns for his children to share with them the wonders of the gospel. The well-known Christmas hymn, From Heaven Above to Earth I Come, was written by Luther for his children.
While away from Wittenberg at the time of the Diet of Augsburg, Luther wrote his son a charming letter describing heaven as a pleasant garden filled with delightful activities for faithful boys and girls.
Luther and Katherine provided a wonderful example of genuine love and biblical family life! For this we can be truly thankful!
By Pastor Paul D. Nolting, Immanuel Lutheran Church in Mankato, Minnesota