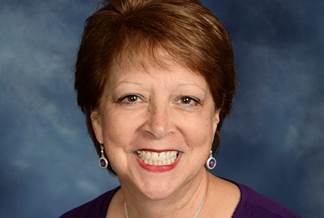 Ruth Ann has served as our Business Manager for over 15 years.  She oversees all support staff and serves as the staff lead for finance and personnel.
Ruth Ann attended Rowan-Cabarrus Community College and Catawba College: continuing education classes in accounting and business management. Her home state is New York, the part of the state that has mountains and lakes.
In her spare time, she enjoys spending time with family, camping, reading, gardening, and exercise. One of Ruth Ann's heroes is Pope Francis.
What she loves most about her job is being in an encouraging environment with opportunities for spiritual growth, and living into God's plan.
Email: ruthann@stjohns-salisbury.org