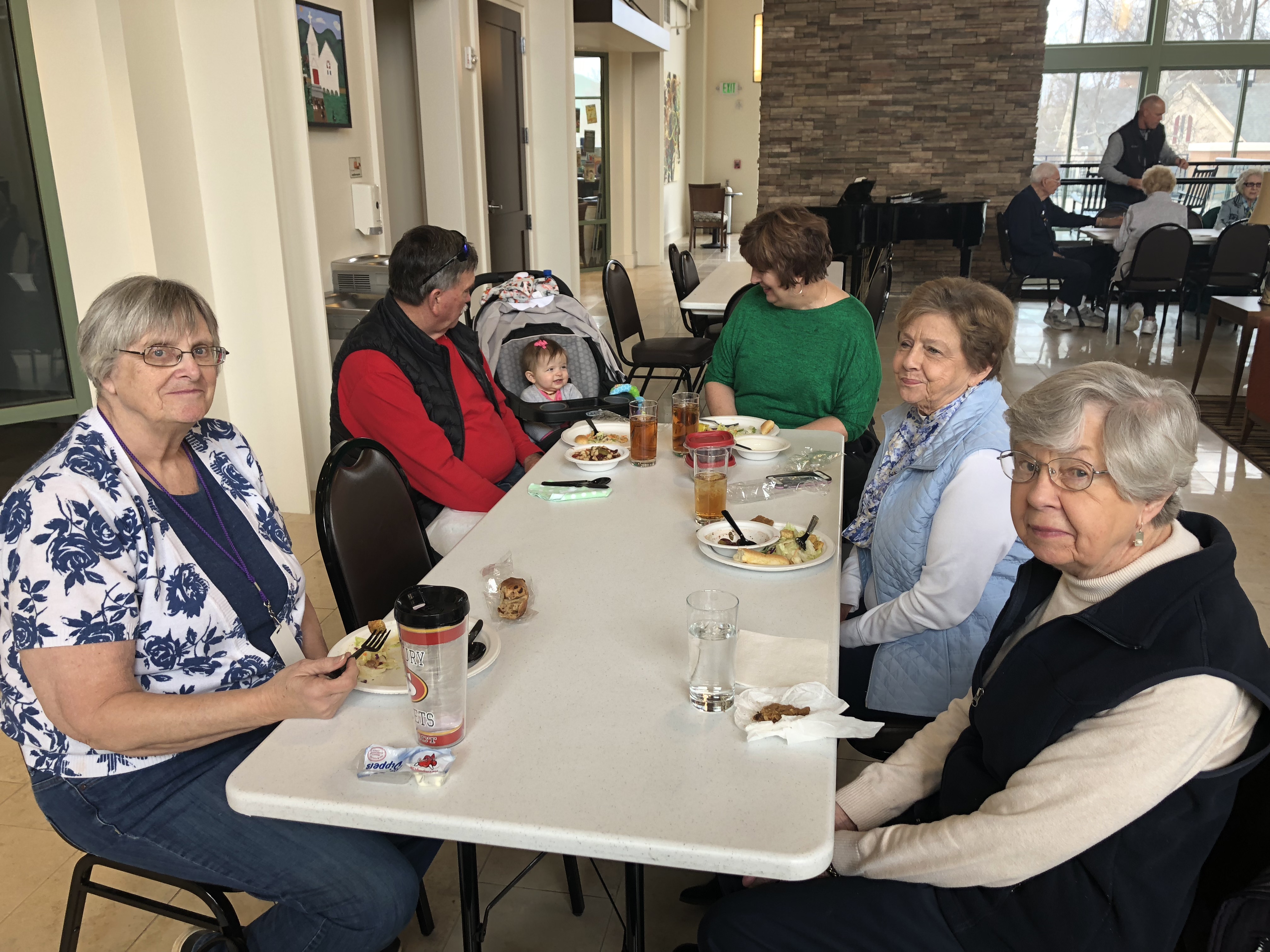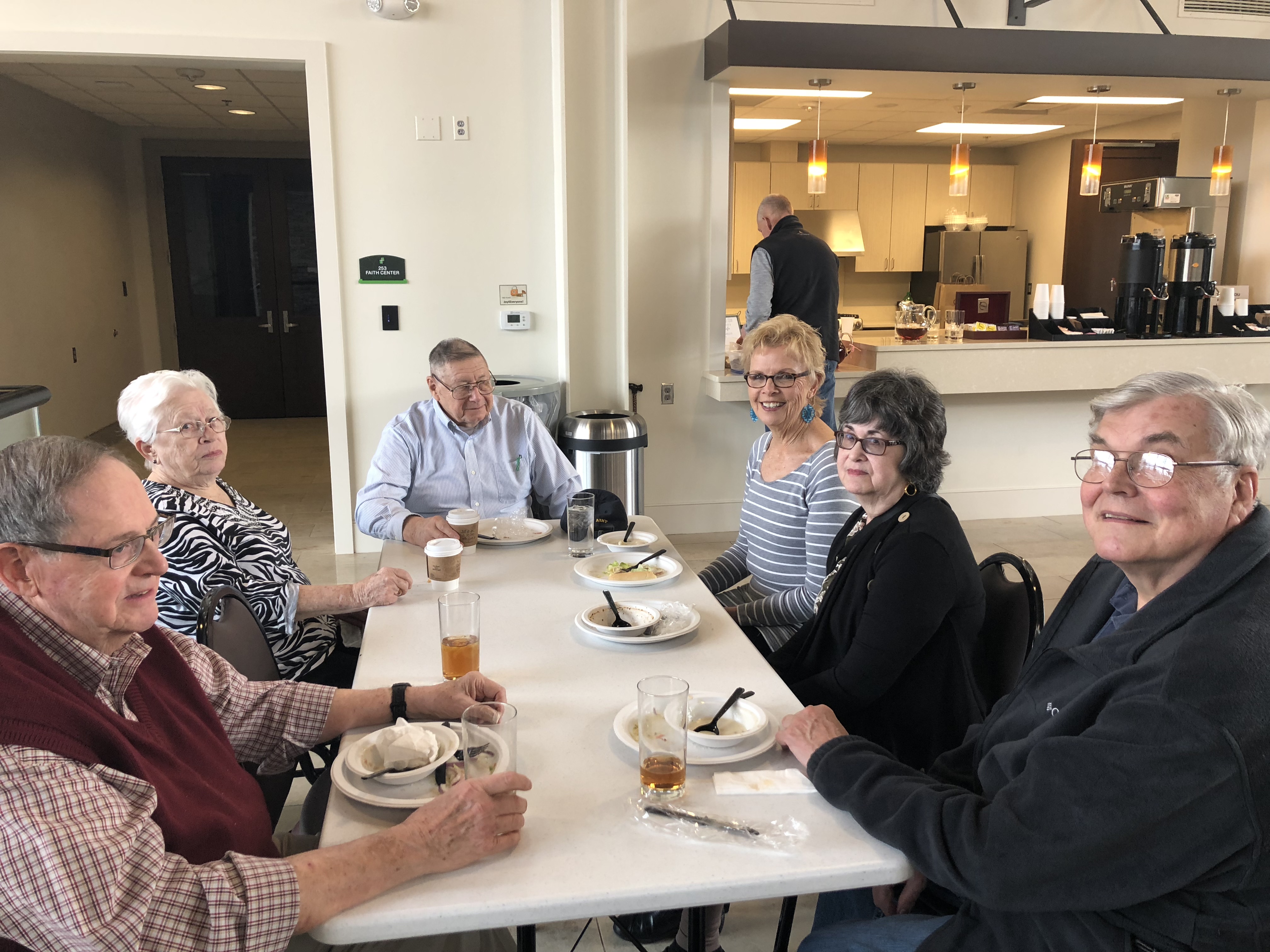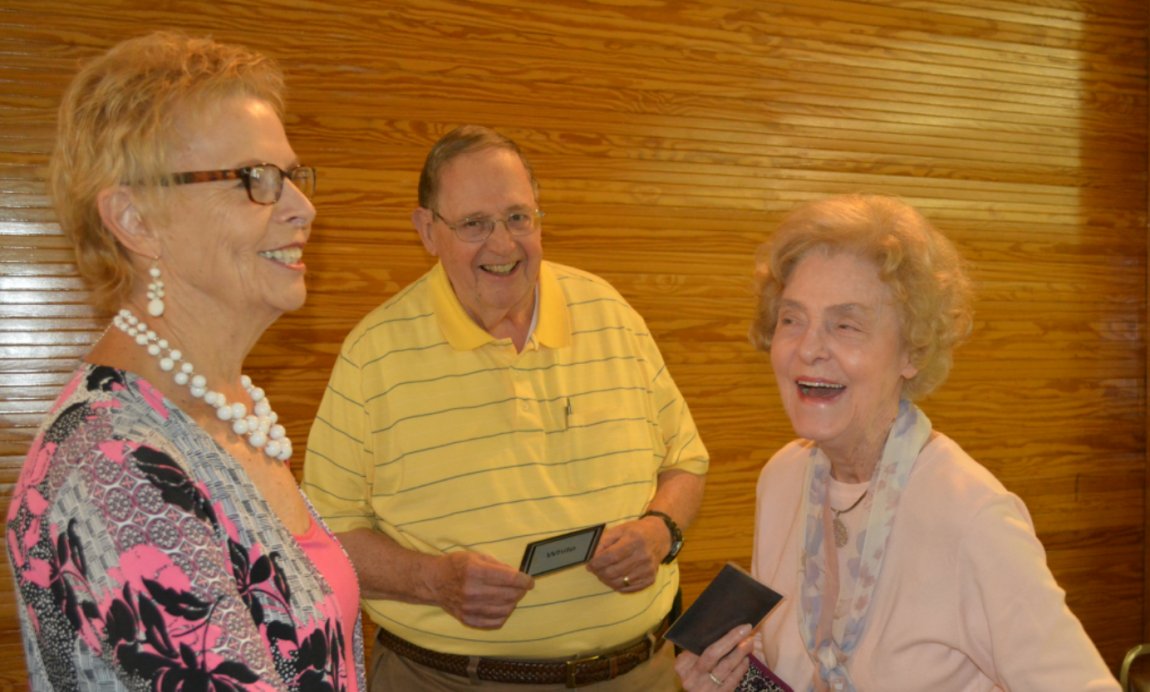 We invite you to participate in a variety of educational activities that will enrich you mentally and spiritually.  One of our greatest benefits is time spent in fun and fellowship with others.
We have scheduled morning and afternoon sessions, and you are eligible to take both a morning and afternoon class if you choose. The cost of the Academy is $30 per person for both sessions (morning & afternoon) or $20 per person for one session (morning or afternoon).  Academy fees support Senior Seasons Ministry. Checks should be made payable to St. John's Lutheran Church with Senior Seasons Academy in the memo line.
Each week, you will be able to sign up for lunch from various vendors. We hope our participants will enjoy fellowship with each other before, during, and after their classes and activities.
Parking will be available between the education & sanctuary buildings, in the lot at the lower level of the Faith Center or along West Council street.
---
Winter Season Kick-Off
Join us Tuesday, Jan. 15, 2019, for the winter 2019 kick-off of Senior Seasons Academy. We will begin the day with fellowship and coffee at 10 am. At 10:30 am, we will make our way to the Faith Center to hear from Betsy Mowery, the N.C. Transportation Museum Foundation Development Director, about the Gratitude Train and 49 Days of Gratitude.
Winter Season
Join us at January 22- February 26, 9:30 am in Peeler Hall for coffee, fellowship, gentle stretches and prayer before class starts.
Morning Course: 10-11:30 am
"Praying through the Psalms"
with Pastors Rhodes Woolly and Laura Henrik

For centuries, the psalms have been used as a prayer book for people of faith. In this class, we'll take a close look at some of the most familiar psalms and consider ways that modern-day Christians can use them as models for prayer, confession, and honest conversation with God.
Enjoy a lunch from 11:30 am to 12:30 pm in Peeler Hall
(Meal available for a fee or bring your own.)
Afternoon Courses: 12:30-2 pm
49 Days of Gratitude
We will hear from different speakers and entertainers each week, following the theme of the 49 Days of Gratitude; classes include:
Bullet Journaling to avoid information overload and manage a flurry of tasks, requests, and data coming our way
Phoenix Readers: 40 Minute performance of "The Great Way," based on WWI.
WWII history with Jack and Jill Connery
All Things French
African American Involvement in WWII – Sharon Grant, Ph.D. of Hood Theological Seminary, will lead a panel discussion.
Field Trip to Transportation Museum's Tuskegee Exhibit
---
Cost is $30 per person for both sessions; $20 per person for one session. Lunch is $5 per week.