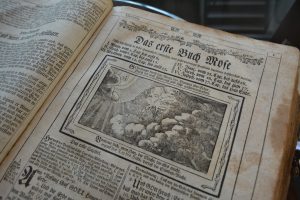 To continue the commemoration of the Reformation in Rowan, St. John's will launch its heritage museum in 2018 by celebrating the act of benevolence that established our congregation in Salisbury.
The John Lewis Beard deed of 1768 provided land for the location of a church - the first to be built in Salisbury -  in the eastern square of the new county seat. The site was in a grove on the edge of the village where he had recently buried a beloved daughter. (Today this is the area we call the Lutheran Cemetery, where many of Salisbury's early settlers were buried, including some of the founders of our congregation.)
The exhibit will interpret:
The background of the German settlement of the area that began about 1747 (the traditionalized origin date we use in our history).
Salisbury's role as the "orderly" capital of the North Carolina backcountry (hence it being named after England's oldest city).
The cultural traits and habits of the nearby "Dutch Side" neighborhoods like that around Organ Church (particularly the influence of the polymath Stirewalt family).
The political context of the North Carolina Regulation, a tax payer revolt that roiled the backcountry  (which prompted official British support for an "orderly" German church in Salisbury).
The service provided to the Salisbury Church (which was never called St. John's in that period) by it's first established Lutheran pastors during the American Revolution.