Thank you for your generosity and commitment to the ministries of St. John's Lutheran Church.
For the sake of the Church. For the sake of the community. For the sake of the world.
For the Sake of the Church
Our worship is unique, innovative and expressive in both contemporary and traditional forms each Sunday at 9:27 and 11 am.
Dynamic preaching and outstanding music leadership enhance our worship experience including a worship team at 9:27 and a 40+ member Chancel Choir at 11 am worship.
We are blessed to host special arts and music events throughout the year.
We have an online presence that allows our 11 am worship service to be live streamed throughout the world!
Ushers, Greeters, and Worship Assistants warmly welcome you to worship each week!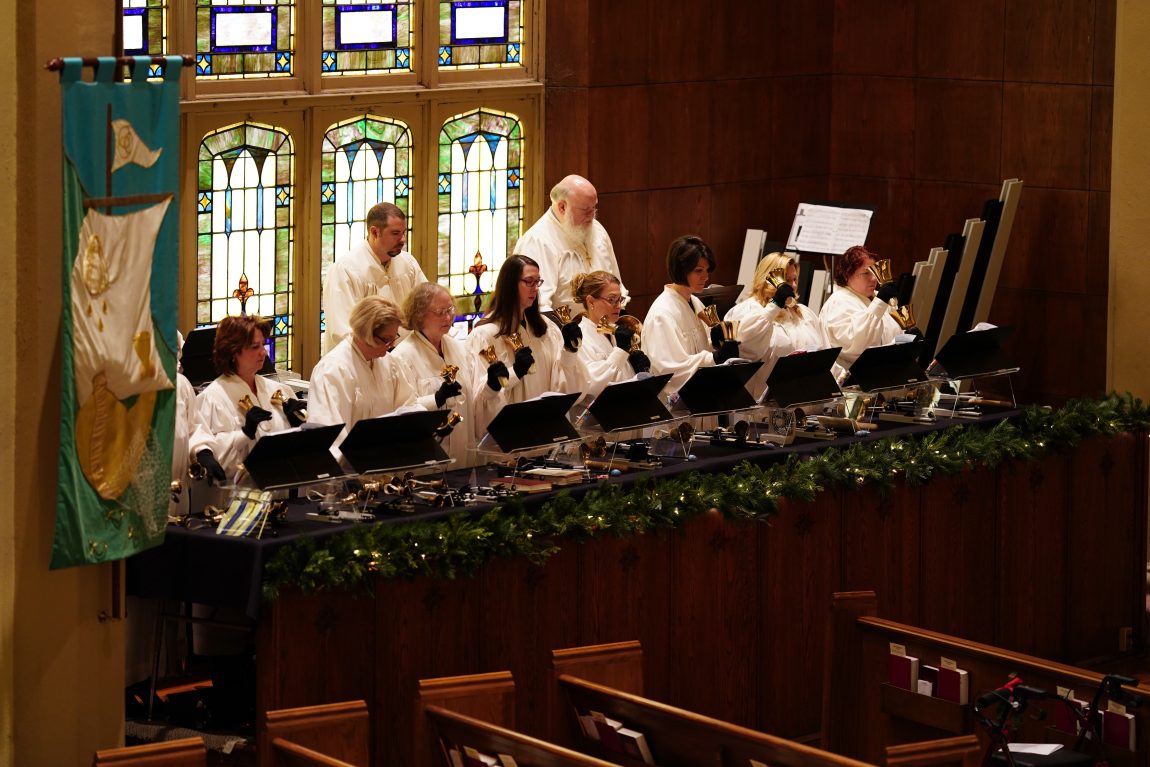 I'm sending a great big THANK YOU! to the St. John's family for your support of the Worship and Arts Ministries. God gives us the gift of music and art to help us in our human experience and to connect with God. Music and Art can often help us to enter that sacred space. These ministries give us opportunities to praise God and to be open so that we may experience healing and wholeness in our broken lives. Thank you for your generous support.
- Debbie Purpur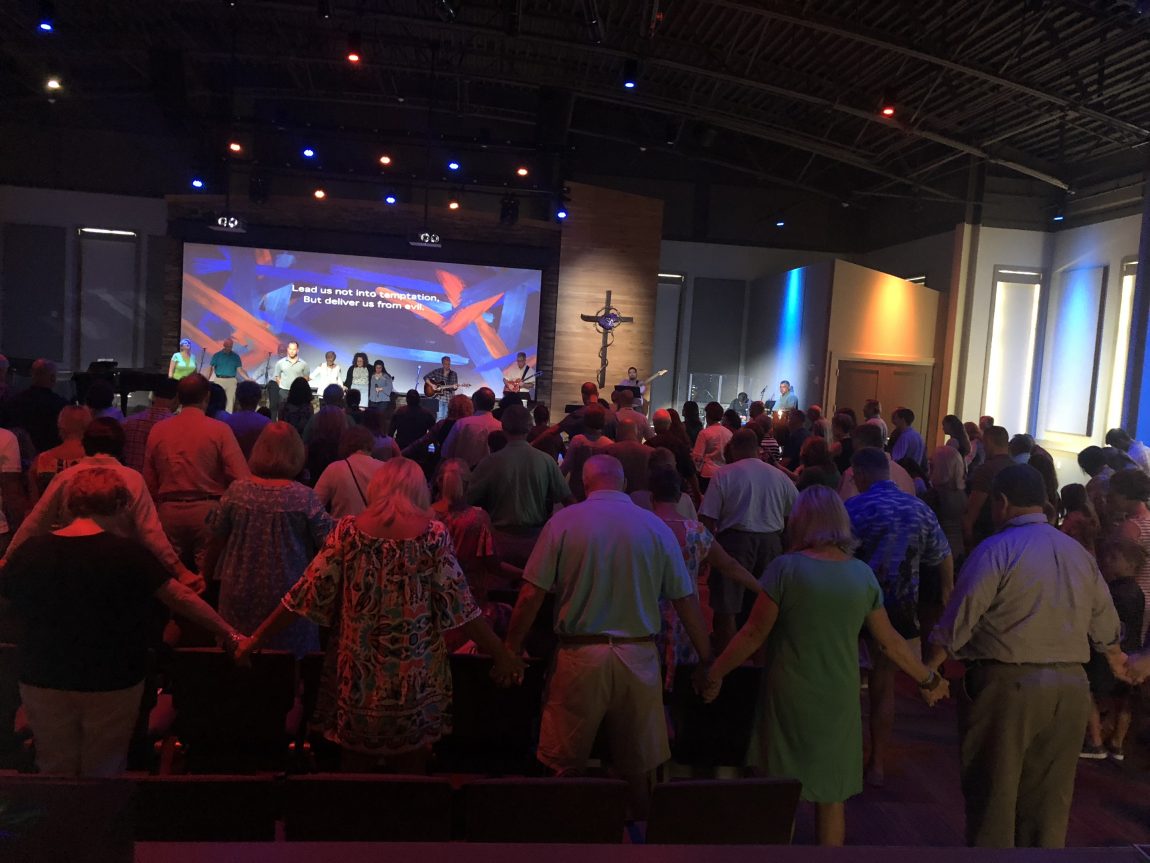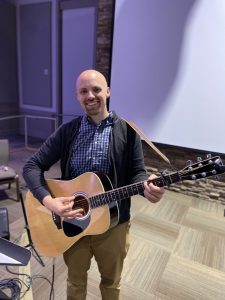 Building Community
Worship Leadership
Hospitality and worship leadership are great ways to find belonging and community at St. John's. Opportunities include joining one of our choirs, Contemporary Worship band, serving as a reader, usher, communion assistant, lighting, media, sound, cameras, graphics, and more!
"David was looking for a way to get plugged in to the church. He now plays guitar for 9:27 worship and is getting to use his gift to glorify Christ, but also is forming many new relationships here at St. John's because of the opportunity!"
- Ricky Howsare, Contemporary Worship Leader
Men's Ministry
GIFT Women's Ministry
Senior Seasons is made up of senior adults, age 60+. Throughout the year, our seniors participate in community service  projects benefiting local charities, interesting programming, including continuing education led by local educators, government leaders, and inspirational speakers, fellowship Meals, field trips, and bus tours.
Book Studies bring together St. John's members through shared life experience (Mom's Group), interest in biblical topics, and concern for our community relations (exploring topics like race).
Men's and Women's Bible Studies
Small Group Studies
Independent Studies are a digital, go at your own pace studies, some of which are created by the St. John's community.
Devotionals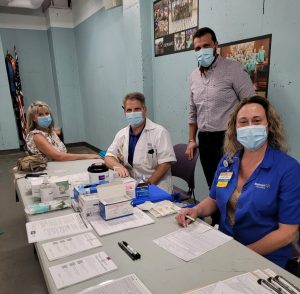 Health Care Ministry offers the use of wheelchairs, walkers, and other ambulatory equipment to those in need; conducts vaccine clinics in conjunction with local medical professionals; and offers various health and wellness opportunities to members.
Hospital Visits
Pastoral Care
Hope for Today: Individual Counseling
Comfort Meals—Volunteers provide meals for funerals and organize meal trains for new parents, sick or recuperating members, and those experiencing loss.
Loving Our Neighbors
Homebound Ministry
During the Covid-19 pandemic, a congregation phone list for those 60+ was divided up and given to about 20 volunteers. The purpose was to contact members every two weeks (or less if requested) to check in, see if the person/s needed groceries, medicine, fellowship, prayer, or a visit from clergy. Volunteers were so kind and diligently checked in with their list of people until the pandemic eased.
St. John's has a fun, multi-faceted Next Generation ministry, spanning from nursery to confirmation to high school graduation.
Our students learn about Jesus's love and put into practice what it means to be the hands and feet of Christ, walking alongside our community through a variety of ministries:
Milestones
Vacation Bible School
Hands and Feet Camp
RAK Attacks
Annual Mission Trips
Confirmation Class
Lutheridge Camp
And More!
Faith Formation in Action
Milestones
One of the most important parts of children's ministry is our Milestones ministry. Each school year, kids and their families are invited to attend their age group Milestone event, where they will learn, have learn, and take home a unique object that will continue to remind them of that particular milestone in their faith journey. Most of all, these are family events to grow in faith together.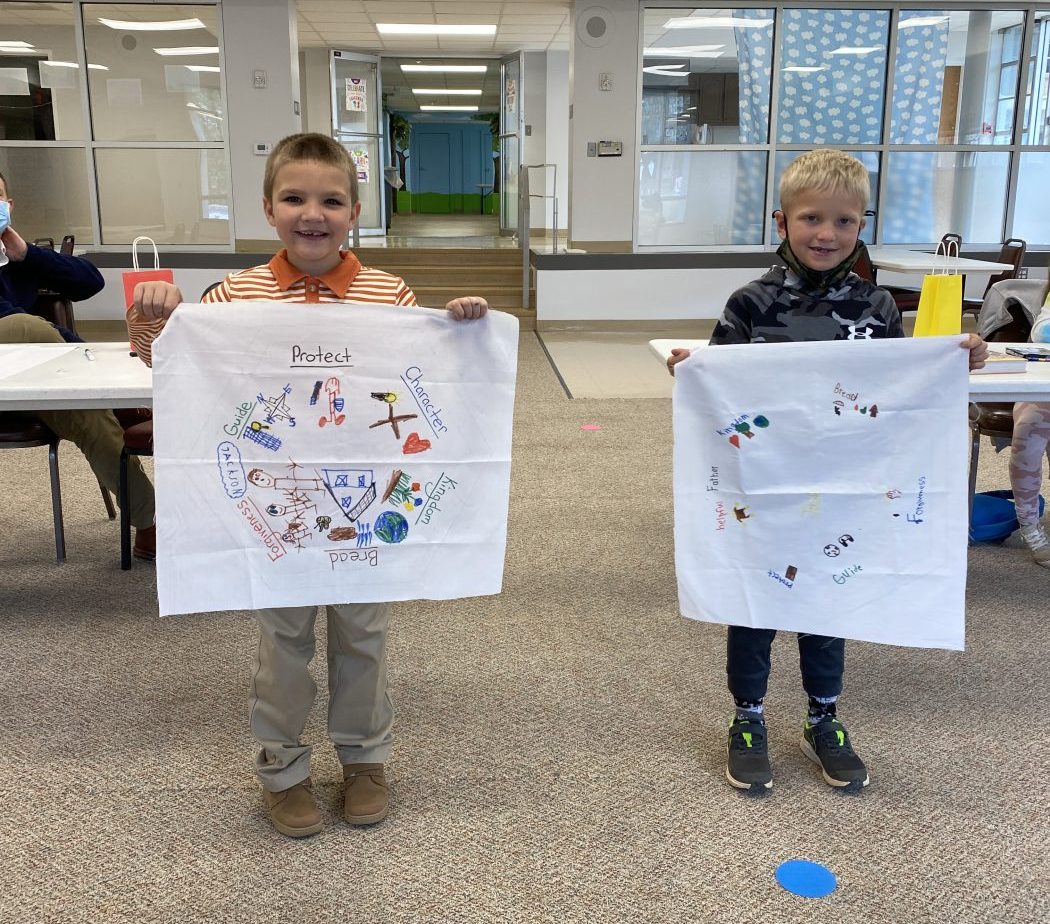 For the Sake of the Community
Meals on Wheels
St. John's volunteers deliver meals with Meals on Wheels to homebound, disabled, and elderly friends in our community the first and second Wednesday of each month.
Rowan Helping Ministries
GIFT Women's Ministry regularly host Packing Parties, where they pack bags of food for families and children.
St. John's members serve dinner and provide assistance with laundry and clean-up on the second Wednesday night of each month, then provide breakfast the following morning.
I Was Hungry and You Gave Me Food
Buck-A-Meal
$4,511
Jan.-Sept. 2021
Each loose $1 bill collected on the first Sunday of the month goes to provide a meal to someone at Rowan Helping Ministries.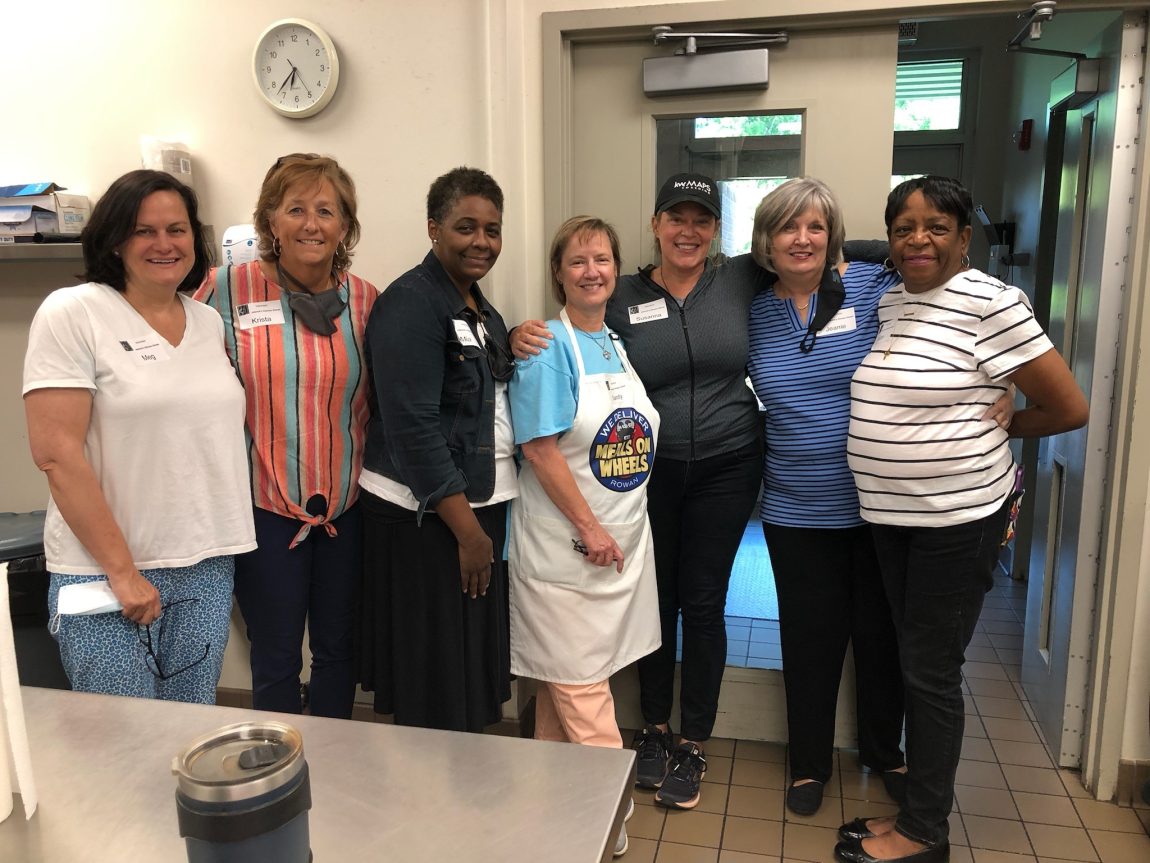 Community Ministry Center
Our Community Ministry Center, located on the corner of Church and Council streets, provides rent and utility-free, collaborative office space for local non-profits who share
St. John's vision. Currently, the CMC houses:
Young Life
Scouts
Narcotics Anonymous
Bread Riot
Fellowship of Christian Athletes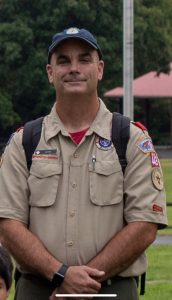 Cub Scout Pack 443, Scout Troops 443, 443G, and Venture Crew 443 have been chartered by St. John's since 1922. The scout units are currently serving more than 70 youth by teaching them good citizenship and life skills. The money given by St. John's provides scholarships for under advantaged, program supplies, and special trips. The units could not operate well without money from St. John's. We greatly appreciate all the support St. John's has given and continues to give us.
Adam Ryerson,            Dave Roof,
Scoutmaster                 Cubmaster
$51,064
26 scholarships
For students seeking higher education and those studying to become a pastor.
$34,350
Local Ministry Support
Supporting local schools, scouting, community relations, senior adult food programs, college campus outreach, grants to local non-profits, and much more.
$ 370,460
Through a variety of designated funds, the foundation provides support for St. John's outreach ministries like: congregation retreats and seminars, continuing educations and needs of the community. Service Projects, such as "God's Work. Our Hands.", Gator Reading Club (benefiting children at a local elementary school), and youth service projects.
God's Work. Our Hands.
God's Work. Our Hands in an annual day of service, spent providing hands-on support to our partner schools. Recent years have included landscaping and gift bags for Isenberg Elementary and Salisbury High.
Barnabas Connection
Barnabas Connection reaches out to at-risk students at Knox Middle School by connecting them to community artists and other adult mentors from St John's. The weekly program shares the gospel through the words, art, and mentorships during the school year.
Child Development Center
For over 20 years, our St. John's Child Development Center:
Provides high-quality faith and developmentally appropriate curriculums
Fosters a safe environment for children to be nurtured and develop their God-given potential
Provides the opportunity to build positive relationships with children, families, staff, congregation and community at large.
Celebrates diversity and cultivates respect and compassion.
St. John's Kindergarten
Since 1946, the St. John's Kindergarten has been committed to the physical, social, intellectual, spiritual and moral development of each child (Pre-Kindergarten and Kindergarten), all in a loving, Christian environment.
Teaching to Love and Follow Jesus
Bible Story Lessons
Each day, the St. John's Kindergarten children have a special Bible story lesson. Through Bible stories and songs, the children learn that God loves us all and is always with us. Once a week, the ministerial staff from St John's have a chapel visit with our children. The children learn one Bible verse each month and during that month the Bible stories correlate with the special verse. By the end of the year the children will have learned (10) Bible verses and special songs.  Reading the Bible, talking about God, and singing worship songs provide our students with a solid foundation to love and follow Jesus.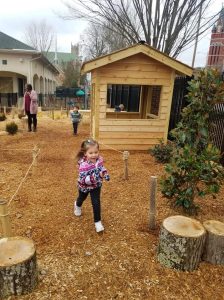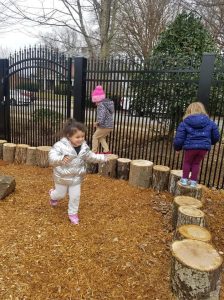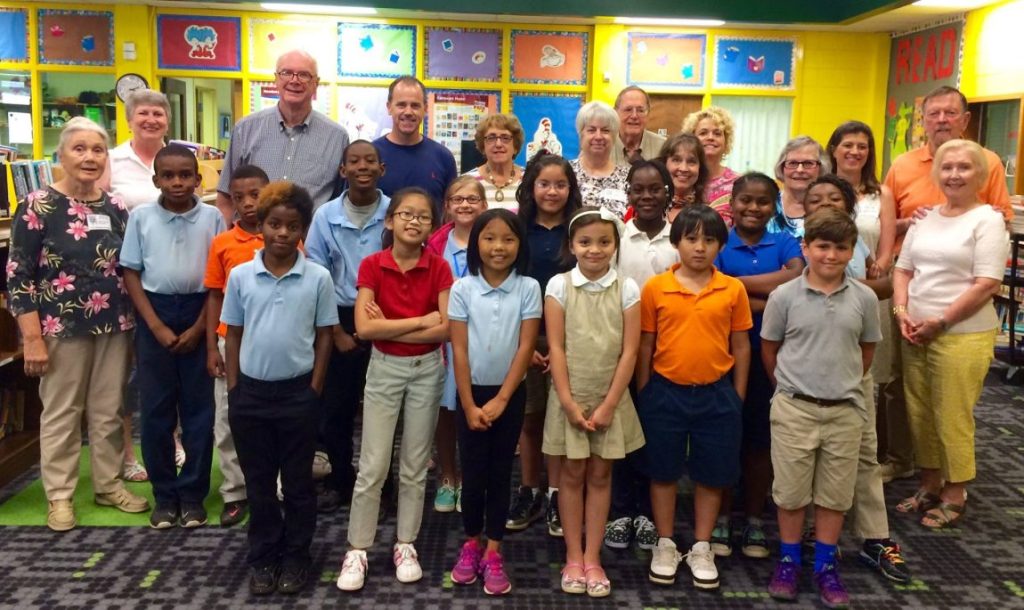 We work alongside kids at Isenberg Elementary at the most critical time of the early education: when they're learning to read.
Our 5 year study of data shows that kids in our program are 50 percent more likely to read at grade level.
The relationships formed can last for years.
We volunteer once or twice a week for 45 minutes, whatever fits your schedule
Fostering Meaningful Relationships
3rd Grade Reading Tutor
"Danny is a good kid with a big heart and an eagerness to do well in school. His parents are hard-working and supportive, but his mom doesn't speak English and his dad works out of town for weeks at a time. This program gives him the extra bit of encouragement that he needs and a big boost of confidence. He's literally waiting at the door for his reading buddy to show up." - Pastor Rhodes
For the Sake of the World
For 13 years, St. John's has been in a deeply person relationship with the Escuela Integrada school in Antigua Guatemala.
The school serves over 200 children in the surrounding villages of Antigua.
One half of the school's resources come through the sponsorship program.
The school focuses on holistic ministry - desiring for students to grow physically, emotionally and spiritually.
Ministry in action
Providing Meals in the Pandemic
In 2020-2021, as the whole world experienced the crisis of the pandemic, Escuela Integrada also had to close its doors to in-person classes. Regulations in Guatemala made serving the families extremely difficult, with curfews in place as early as 4 pm, no public transportation available, not being able to travel outside of departments (the school has families and staff that live in various departments), and only being able to use vehicles certain days during the week. Nevertheless, thanks to the generosity of GRACES partners, the staff was able to deliver much needed food to the families. Our local staff showed the great love of Christ.
"Thank you St. John's for all of your support towards Escuela Integrada, we are thankful to you. May God bless you!"
- Hernan, Program Director of Escuela Integrada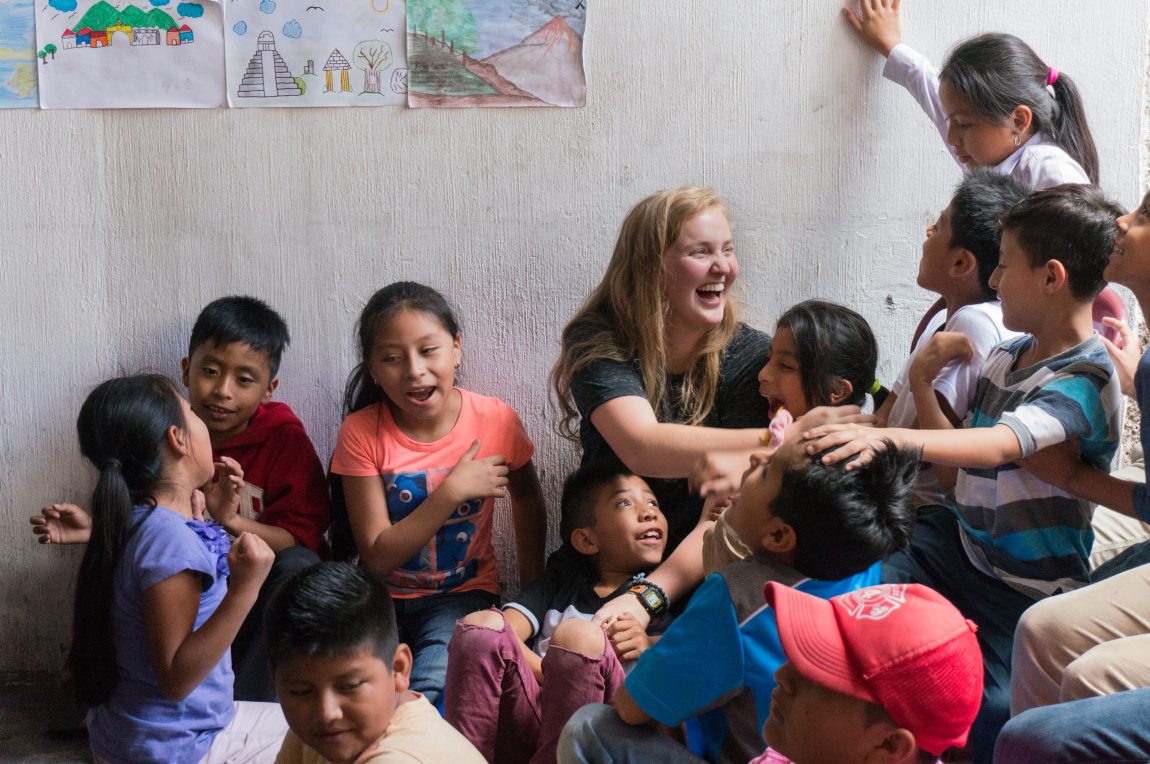 $16,650
Global ministries
2021 Benevolent Foundation grants provided to support global ministries, Guatemala food and virtual learning, South Sudan scholarships, the ELCA's Young Adults in Global Mission program, and Bethlehem's Christmas Lutheran Church.
 214
Personal Care Kits
Donated to Lutheran World Relief- Lent 2021
The Evangelical Christmas Lutheran Church is the oldest Lutheran Church in Palestine, started in 1854 by German missionaries. Today, it is one of six Lutheran churches of the Evangelical Lutheran Church in Jordan and the Holy Land. In September 2019, St. John's and Christmas Lutheran Church of Bethlehem signed a covenant formalizing the partnership between the two congregations.
Our work with Christmas Lutheran part of a broader effort in Palestine through Bright Stars of Bethlehem. The goal of Bright Stars of Bethlehem is to facilitate hope in the lives of Palestinian people. Christmas Lutheran Church, one of the few Christian churches remaining in Behtlehem, seeks to share the Good News with the surrounding Palestinian population.'
Bright Stars of Bethlehem is dedicated to educate the next generation of creative leaders in Palestine. Dar al-Kalima, the only Lutheran school and University in the Middle East, promotes creative thinking and hope, and provides a space to explore the issues of vocation and peace.
Together in Hope
Advent Devotionals
One of the highlights of our partnership with Christmas Lutheran is the annual Advent devotional. Each year, the congregations join together to create the devotional, with a portion of the writers representing each congregation. Readership spans beyond the congregation to help Christians around the world prepare for Christmas.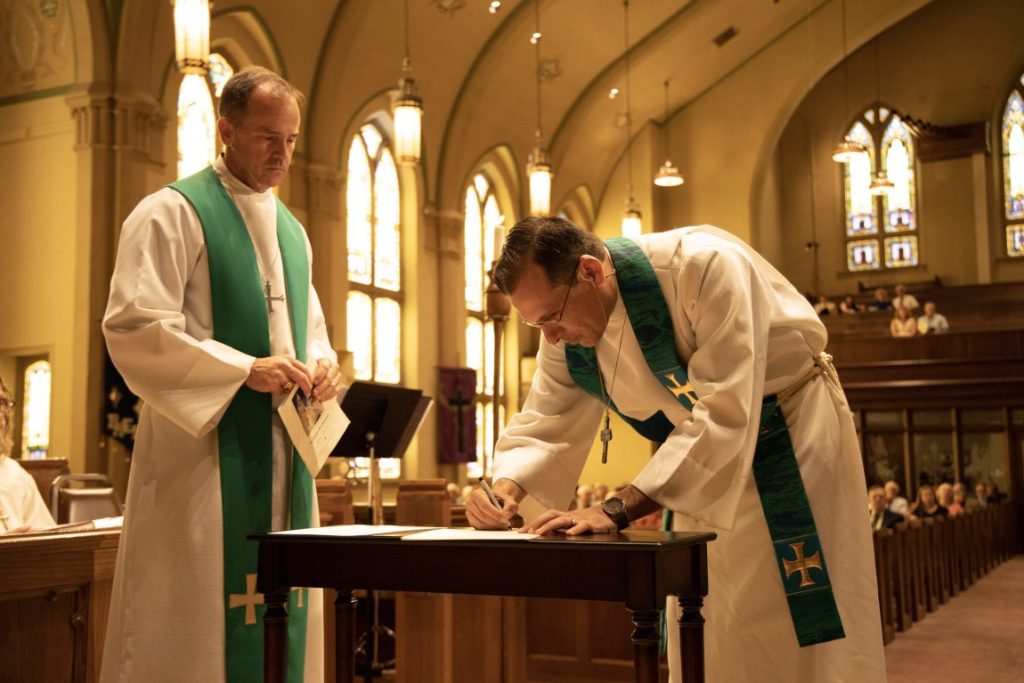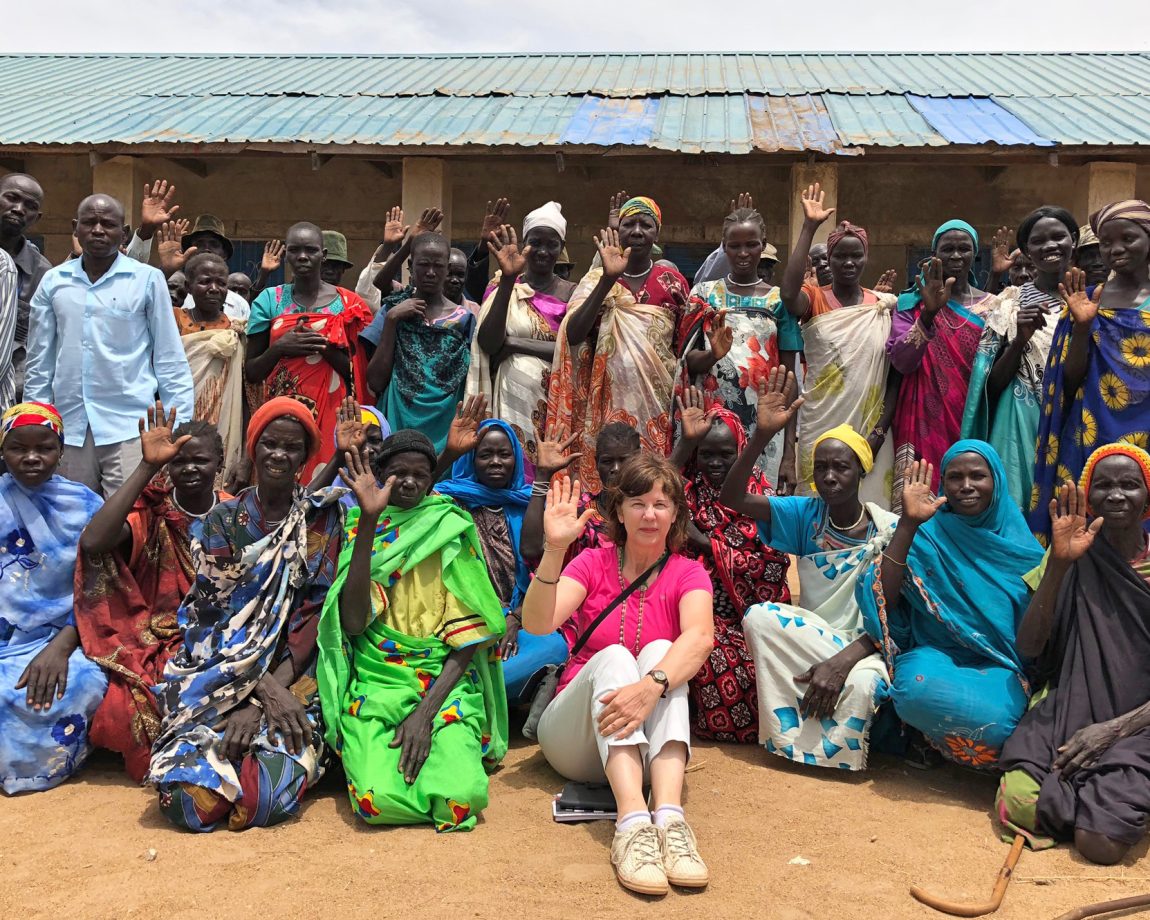 The new nation of South Sudan continues to struggle with famine, tribal unrest, and limited educational opportunities. Many of the people in South Sudan say they crave spiritual renewal in order to overcome the many challenges they face on a daily basis.
Founded at St. John's, Sudan-Rowan is an ecumenical coalition that joins hands with South Sudanese partners in efforts to achieve peace and education. In 2010, Sudan Rowan began a project called "Raising South Sudan" in collaboration with former Lost Boys of Sudan and Charlotte-based, nonprofit Mothering Across Continents.
Together, we serve communities in Ruweng State, South Sudan, an area greatly affected by years of civil war between what is today the country of Sudan to the north and the independent country of South Sudan, by walking alongside the communities and leadership to help provide education.
St. John's Senior Seasons ministry manages a gift shop in the Faith Center. Proceeds go to supporting the Senior Seasons Ministry. Items in the gift shop promote missions through Christian gifts, literature, and through worldwide mission partners.