"There is no way to measure the impact Lutheridge has had in our lives — such meaningful guidance in our faith development, living in God's beautiful creation, lasting friendships, development in leadership skills, and the list goes on and on. I truly believe that Lutheridge is high on the list of making my daughter and grandson who they are today. It's the best return on every dollar we spent to make a week at Lutheridge possible for them." - Cora Shinn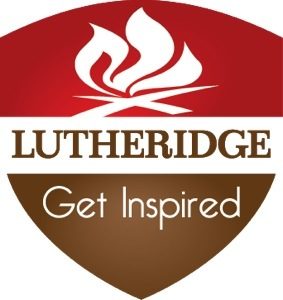 St. John's has the opportunity to help build a new platform tent village at Lutheridge.
We hope to raise $50,000 to fund this exciting new initiative for the High School Outdoor Adventure Program!
According to Program Director, Pastor Tim Canniff-Kuhn, this new tent village will enhance the Lutheridge summer program in several ways:
-The OAP program at Lutheridge has grown during the past 15 years. Lutheridge has already grown from 2 to 4 tents, but we have long outgrown the platform tents that they already have. The new tent village will provide room to grow in the coming summers!
-Adding the tent village will move more campers to the bottom of the hill, freeing up cottages to increase the growing adult-family programming.
-The new elevated tent village will have a wow factor, much like the new pool attracting members and helping to retain current campers. Any commitments over $50,000 will go toward remodeling the restrooms in Lakeside Lodge.
Lutheridge is a very special place loaded with very special memories. It's a place where kids are formed in their faith and where college-aged counselors discern God's calling for their lives. It's where adults enjoy inspiring weekend retreats and pastors are trained in ministry. Please consider making a contribution to support this much-needed addition to our much-loved camp. 
You can make a one-time gift or a pledged gift. So that the Tent Village can be completed before the start of the summer campaign season, we ask that all pledged gifts be completed by May 31, 2018.  Please indicate "Lutheridge Tent Village" on memo line. Contributions will be acknowledged on a plaque to be displayed at St. John's.
If you have any questions, contact one of our steering committee members: Mike and Sharon Edwards, Dave Roof, Cora Shinn, Harrison Parrott, and Anna Grace Woolly.