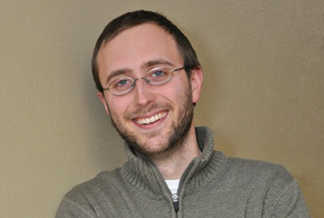 Kai has served as the Youth and Family Minister since 2015.  He resides in Granite Quarry with his wife, Lauren, and their dog Google, the Golden Doodle. Kai graduated from Lenoir-Rhyne University in 2011. He was born in Pennsylvania, but moved to North Carolina when he was 8, so he claims N.C. as home.
In his spare time, he likes to hike, play Ultimate Frisbee, play video games and board games, and as he says "enjoy the millenial past-time of watching Netflix." Kai played baseball for 15 years, so growing up, he looked up to Ken Griffey Jr. Now, he looks up to his parents and how they carry themselves in the ministry that they do. Kai's favorite superhero is The Flash.
An interesting fact about Kai is that he likes to try new things — which once led to him eating poison ivy once a day for three months because he and a friend read that if you ingest it for three months you build immunity for life. He's not sure it it worked or not, but he wouldn't recommend trying this at home. Another interesting fact about Kai is that he can't type with boxing gloves on.
Spending time with the youth is what makes this the most rewarding job ever. He says, "Basically, I have the best job ever – sorry, everyone else!"
Email: kai@stjohns-salisbury.org