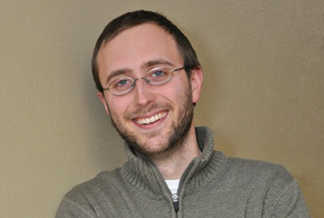 Kai has served as the Minister for Youth & Family since 2015.  He resides in Granite Quarry with his wife, Lauren, and their dog Google, the golden doodle.
School: I am a 2011 graduate of Lenoir-Rhyne University
Home state:  I was born in Pennsylvania, but moved to North Carolina when I was 8, so I claim N.C. as home.
In my spare time, I like to: hike, watch Netflix/movies, and play Ultimate Frisbee, video games and board games.
A hero of mine is: As a kid, growing up I really looked up to Ken Griffey Jr. since I played baseball for 15 years. As cliché as it sounds, I truly do look up to my parents and how they carry themselves in the ministry that they do. My favorite superhero is The Flash.
One of my quirks is: What isn't?  I like to try new things often — which once led to me eating poison ivy once a day for 3 months because a friend and I read that if you ingest it for 3 months you build immunity for life. I wouldn't recommend trying this at home though. Also, I can't type with boxing gloves on
What I love most about my job is: Spending time with the youth is what makes this the most rewarding job ever. Basically, I have the best job ever – sorry, everyone else!