Join Our Congregation-wide Lenten Project: Personal Care Kits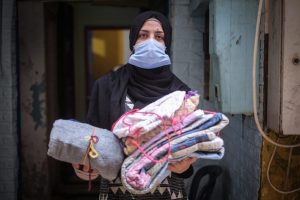 This year's Lenten Congregation-Wide Project invites families to assemble personal care kits for Lutheran World Relief (LWR).
World War II left an estimated one-fifth of the world's Lutherans homeless. Soon after the war, Lutheran churches in the US mobilized to help the homeless in Europe through a new agency called Lutheran World Relief (LWR). LWR sends kits of various types throughout the world. In 2020, donated kits reached 616,210 neighbors in need in 23 countries with $11.1 million worth of quilts, care kits and masks. There were 71,900 personal care kits distributed, all for the purpose of helping some of the world's poorest communities build the resilience they need to thrive.
Known as one of the most efficient and effective relief agencies in the world, LWR is also known for their quilt and Personal Care Kit ministry, sending quilts and kits to over 500,000 people around the world annually.
"Our goal this year is to provide one Personal Care Kit for each of our 275 years!" says Pastor Rhodes. "It's a great way to return thanks for God's great gift of love through Jesus."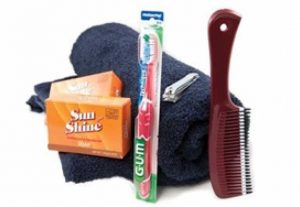 Here's what the kits should include (new items only, please):
One lightweight, dark-colored bath towel between 20 inches by 40 inches and 52 inches by 27 inches.
Two or three bath-size bars of soap equaling 8 to 9 ounces, any brand, in original wrapping.
One adult-sized toothbrush in its original packaging.
Wide toothed comb with a handle.
One set of metal nail clippers (attached file optional), packaging removed.
To pack your kits: Fold the towel in half. Place the rest of the items in the towel, fold and roll so nothing falls out, and secure with yarn, ribbon, string, or rubber bands.
You can drop off your kits between now and April 14 and place in the boxes at the display located in Peeler Hall.