That quarter was for Sunday School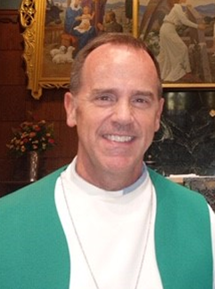 I learned how to give from my parents. From an early age, I was introduced to a Sunday morning — sometimes
Saturday evening — ritual of watching dad write a check and place in that day's offering envelope. I can still see his tongue wet the glue on back and seal it tight. After writing "Woolly" on front, he tucked it in his shirt pocket, an inch or so peeking out the top. Later in the morning my mom would give me a dollar bill that I'd put in my own offering envelope, seal it tight, write my name on the front, and tuck it in my pocket for church. Just like dad.
Before leaving the house, I'd open the top drawer to dad's dresser where he kept a wooden box filled with change. One quarter. That was for Sunday School.
When I got to 5th grade, my Sunday School class was right next to the drink machine, loaded with 12 oz glass bottles of soda. The cost: 25 cents. A quarter. And I always had a quarter in my pocket.
Even though I wasn't a kid with particularly good discipline, I never dropped the quarter in my pocket into the drink machine. For whatever reason, I knew that that quarter was for Sunday School, and that's where it went.
Since I was a kid, I've always enjoyed giving, although the ritual itself has changed somewhat over the years. We still give weekly, but these days it's through automatic draft. And although our own kids don't see us writing the check, we talk openly about giving, so I hope that will make a difference.
At the end of the day, I want them to enjoy giving too and see its tremendous impact — for the sake of the community we love, the church that has formed us, and the world that's in such need of God's love.
I'd give anything to watch my dad carefully make out his check one more time, signing his name so deliberately, faithfully, lovingly. Even as a kid, I could tell that it was never a burden for him. It was an opportunity and a responsibility. A true joy.
Krista and I feel so blessed to give, especially to our church, ministries we care about, and schools we love. We hope you'll join us in responding to this year's Annual Campaign. If you'd like to talk more about it, just let us know.
May God bless you with peace and light this month. Our very best to you.
+Pastor Rhodes