Sign Up for the Summer Grief Support Group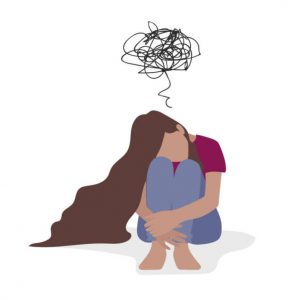 By Susan Shinn Turner
Nearly a year ago, St. John's began a counseling ministry called Hope for Today. The ministry is led by Lauren Stephenson and is open to members of the congregation and the community.
"When I first moved here, I had a meeting with Pastor Rhodes and expressed interest in doing counseling at church if there was ever a need," says Lauren, a licensed clinical mental health counseling associate with Catawba College's counseling services department. "Last spring, he was beginning to be concerned about our older population and those in isolation during COVID. Since I could work over the summer, we decided to start a support group, but that evolved into individual, one-on-one counseling."
Pastor Rhodes adds: "Early in the pandemic, we were trying to discern ways to help community members deal with a dramatically different environment. What we discovered was that far too many folks were grieving, and even more were living in isolation and increasingly anxious about social engagement. It was an untold epidemic that needed to be addressed."
Thanks to a few special gifts, the ministry was made available at no cost through the end of 2020. Beginning in January, participants were invited to make a $20 contribution/visit, although not required.
"The contribution helps to ensure a long-term ability to provide this ministry and to create buy-in with our clients," Lauren says. Additional funding for the ministry is provided by a grant from the Benevolent Foundation.
Thus far, Lauren has worked with 16 clients and logged more than 120 appointments. It has ranged from one or two sessions to sessions over six months, she says, depending on the needs of each client. About half of the clients are church members, and half are community members.
"I have clients ranging from age 17 to their 80s," she says. "That part for me has been refreshing. I get a taste of lots of different kinds of topics. My clients have life experience, and I really enjoy that."
"In general, the pandemic has played a huge role in surging needs for mental health resources," Lauren notes. The most common issues clients are working through are relational problems with family members or underlying depression and anxiety.
Lauren is available for appointments on Mondays. You can make an appointment through the church website or contact Deborah in the church office. To book through the website, go to stjohns-salisbury.org, click on the menu at the top right-hand side of the page (three horizontal lines), scroll down to Caring Ministries and click on Counseling Ministry and then Book Online button.
---
In addition to counseling services, Lauren will lead an 8-week course this summer on Coping With the Loss of a Loved One. Free of charge, this class will meet 4-5:30 pm, Tuesdays, June 15 -Aug. 3. Lauren hopes to have 10 – 14 participants.
"The reason grief support groups work is that they give you a space to connect with others going through the same emotions," Lauren says.
The course can be for those who are coping with the loss of a spouse, parent, child, or other loved one. It can be for someone who has suffered a recent loss or an unresolved loss in the past.
Studies have shown that grief has been particularly acute during COVID because the "normal" mechanisms that help with grief have been mostly absent, including church-based funeral and memorial services.
"When you are alone," she says, "you can feel that no one else understands your grief. But in a group when you are talking about it, others are able to recognize they're going through the same kind of grief. Grief groups also work if people are pretty consistent with attending."
The sessions will include coping skills, exercises to help process grief, discussing the stages of grief, and more.
To sign up for Coping With the Loss of a Loved One, contact Deborah in the church office, 704.636.3431.