New Independent Studies debut on the St. John's Website
By Susan Shinn Turner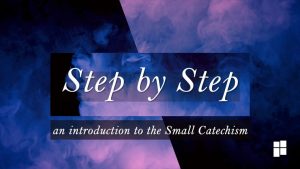 As many worship opportunities have moved online at St. John's this past year, so have adult discipleship opportunities.
In 2021, adult ministries is offering a host of classes in independent studies, according to Danny Hines, minister for adult discipleship.
"We want to help people take advantage of the many different virtual resources that offer on-demand, go at your own pace study of the Christian faith. We are identifying outstanding virtual resources and then dividing them into several categories, such as Bible, Spirituality, Lutheranism, and The Christian Life. We're also developing our own content."
"During the pandemic," Hines continues, "a lot of people have become familiar and more comfortable with online activity and study. We don't think that will go away when  everything has opened back up again."
Pastor Rhodes continues: "In addition, we have a lot of folks engage with our ministry exclusively through our website and social media platforms. Some live out of town; others are not yet ready to participate in-person. These web-based independent studies will help us engage with this much broader audience, while helping them grow in faith."
You can go to stjohns-salisbury.org/discipleship/adults, then click on the independent studies button.
As of this writing, there are four courses listed, but more will be added as time goes by.
Step by Step is a six-part study on Luther's Small Catechism. The course begins with the Ten Commandments, followed by the Apostles' Creed (set to go live in May), baptism, holy communion, and confession. The Ten Commandments study is led by ELCA Presiding Bishop Elizabeth Eaton, and includes a printable study guide. Other topics in Step by Step will include studies led by St. John's members and other leaders.
The Virtual Stations of the Cross is a devotion following the events leading to Jesus' crucifixion. It can be done any time of the year, but is commonly part of the Lenten spiritual practice, specifically on Good Friday.
Divine Encounters: Mapping Your Spiritual Life is a five-part course designed to prepare you spiritually and emotionally as you begin your biblical and theological studies. Offered by Daily Bread University, each lesson averages 18 minutes.
Also offered by Daily Bread University, Genesis-Leviticus: God Builds a People for Himself is a three-part study of the first three books of the Bible, Genesis, Exodus and Leviticus. From the creation of all things to the creation of Israel as a nation at Sinai, this course studies God's process of building a nation to represent Him on earth. It is the foundation for understanding the struggles and triumphs of the relationship between God and Israel that is recorded in the rest of the Old Testament books. Each lesson averages 26 minutes.
For more information about St. John's independent studies courses, please visit stjohns-salisbury.org or email Danny Hines at danny@stjohns-salisbury.org.