Carolyn Byrd Retries as Director of Senior Adult Ministry: Thank you, Carolyn!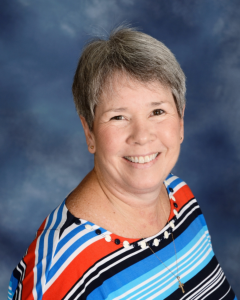 By Susan Shinn Turner
Almost four years ago, Carolyn Byrd became St. John's first director of senior adult ministry. On May 30, she retired from that position.
"We wanted to develop a program that focused on that group of people," Carolyn explains. "We had the GO Club, and we wanted to expand that ministry."
At a wildly successful Senior Summit, the attendees developed four areas of interest: education, fellowship/socialization, travel and fun.
As a result of the summit, St. John's developed a Senior Seasons program, the centerpiece of which is the Senior Academy — six weeks of classes on a variety of topics held in fall and spring.
Some 40 to 50 people per "season" — from St. John's and from the community — have participated in the academy. Far more than that have participated in other aspects of our senior adult ministry.
Starting all over again.
 In the spring of 2014, Carolyn had just retired from a long career as an emergency department nurse when Pastor Rhodes approached her about the position.
"I prayed a lot about it," she says. "It was totally out of my comfort zone and area of training. My prayer was, 'Father, I'm gonna do it, but you gotta give me people.'"
God came through on his side of the bargain.
Carolyn has had a wonderful steering committee comprised of Jeanie Moore, Tom Childress and Cyndi Osterhus.
"Working with Carolyn with the Senior Seasons ministry has been a privilege," Jeanie says. "She is organized and focused and has a heart for growing disciples and sharing her faith with others. She has become a valued friend and sister in Christ. I am grateful for her encouraging me to be a part of this ministry!"
"The St. John's family has tremendously embraced and supported this program," Carolyn says.
But Senior Seasons is more than just the Senior Academy. It's day trips and the annual retreat to the Isle of Palms. It's gatherings in winter and spring. It's the Seasons Gifts shop to support the ministry.
"Socialization is a big piece of the program," Carolyn notes. "We have folks who live alone, so that's especially important to them. I've just gotten to know so many people."
In May, Carolyn took 47 seniors on a four-day trip to Washington, D.C. (see photos on pages 12-13).
"It's just a great group of people," Carolyn says of Senior Seasons participants. "It's been such a blessing that folks from all three services interact more frequently. That's been huge."
Opening the gift shop, Carolyn says, was a big learning curve. The Seasons Gifts board members include Sherry Mason Brown, Toni Kenerly, Jane Rowland, and Ann Bostian, with Kim Lentz and Sherry doing most of the buying.
Senior Seasons recognizes the different seasons in life, and Carolyn, 62, herself is entering another season. In her retirement, she is looking for more time with her family. That includes her parents, Bob and Anne Loeblein, her three daughters, and eight grandchildren, who live in Atlanta and Arden. She'll also spend more time with her husband Tim, 63, who works for Duke Energy. They'll celebrate their 41st anniversary this month.
"It was a very bittersweet decision," Carolyn says. "I've loved it. It's just now a different season in my life. I've learned a lot, and I have very much appreciated the opportunity to be in this position."
A New Director is Named
The new director of Senior Adult Ministry is Diane Poole, who started May 9 and shadowed Carolyn for the remainder of the month. She spent her career in human resources, and is an active member of First Baptist Church, where she has taught a senior ladies Sunday School class. At a previous Presbyterian congregation, she served as a deacon and elder, and worked with the youth program. She's a trained Stephen Minister.
Diane's husband, Buddy, spoke at the Senior Seasons spring gathering, and that's where she heard about the position.
"I've had a lot of lay training in the Presbyterian church, and that's something I've always wanted to put to good use," she says. "Carolyn has done a wonderful job and I want to continue that. I want to provide meaningful experiences to the senior population in our community, and support to our church staff. I have prayed for an opportunity where I can serve God."
Diane lives in Salisbury with Buddy, her husband of five years who is general manager at WSAT Memories Radio. Between them, they have four children, 11 grandchildren, and one great-grandchild.
"Carolyn's love for this church is so very obvious," says Pastor Rhodes. "She brings a great gift of organization and management, but more than that she brings faithfulness and a high level of commitment to the broader ministry of the church. She is as 'can do' a person as I have ever met. She'll definitely be missed!"
"At the same time, we've hit another homerun with Diane," continues Pastor Rhodes. "I can't wait for folks to get to know her. She's a great team player who honestly seems a perfect fit for this ministry. What a gift she already is!"
So, we bid farewell and hello. Thanks be to God for this significant ministry of the church!