Palestine: Unlimited Photo Exhibit March 6-25, Opening March 10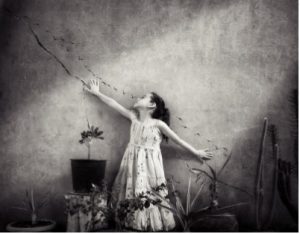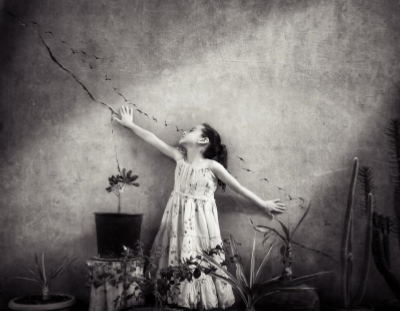 By Susan Shinn Turner
For the second time, St. John's will host a Palestinian art show.
"Palestine: Unlimited" is a photography exhibit by 10 Palestinian artists. It will be on display in Peeler Hall from March 6-25. The show opening is set for 6:30-9:30 pm on Saturday, March 10.
Dr. Susan Lee, a board member from the Center for Faith and the Arts, will provide a 10-minute lecture on meditative viewing at 6:45 and 7 pm.
"We want people to deliberately spend time thinking about the message they are taking away from the art," says Michael Connor, a member of the St. John's Bethlehem Ministry Team.
From 7:30 to 8:30 pm, an interfaith "Conversations that Matter" will take place on the exhibit theme "Move beyond stereotypes, enter hope…," featuring a panel composed of Bishop Tim Smith, Mitch Siegel, Mohamed Eliwa and Pastor Rhodes Woolly. Siegel is a member of the St. John's Chancel Choir who is active in two local synagogues, and Eliwa is a Lexington businessman whose children attend Salisbury Academy. He and his family are Muslim.
The exhibit, sponsored by Bright Stars of Bethlehem, has two goals, Connor says: building awareness and raising funds. Based in Illinois, Bright Stars raises money for a variety of programs in Bethlehem that touch all ages.
The show has been to Charlotte, Chicago, and the West Coast, and is also set for stops in Burlington, Raleigh and Atlanta. Nearly two dozen images will be on display. A matted print costs $200, and Connor says that $100 of that is tax deductible. A few prints will be available at the show, but Roger Hull will produce and mount other photos as they are purchased. In 2015, St. John's hosted a show shortly after the opening of Peeler Hall, with Palestinian paintings in a variety of media.
The photographs in "Palestine: Unlimited" show scenes of typical Palestinian life, taken by Palestinians. Connor, who spent three months in the Holy Land last spring, says the show is an important form of self-expression.
"Other entities have opinions of this group, but the Palestinians lack opportunities to express themselves," he says.
Connor hopes the panel will also express themselves in the context of trust and respect. And he hopes the audience will be diverse as well.
"I hope everybody there doesn't look like me and think like me," he says. "Diversity is important. We have an opportunity to focus on Israel and Palestine and the conflict there, but also, what it tells us about Salisbury. This is meant to be a conversation, not a debate, and not to diminish Israel in any way, shape or form."