Bethlehem Prayer Service Dec 16 at 9 am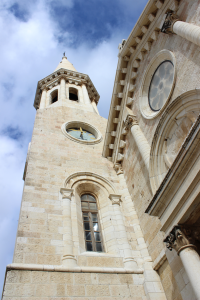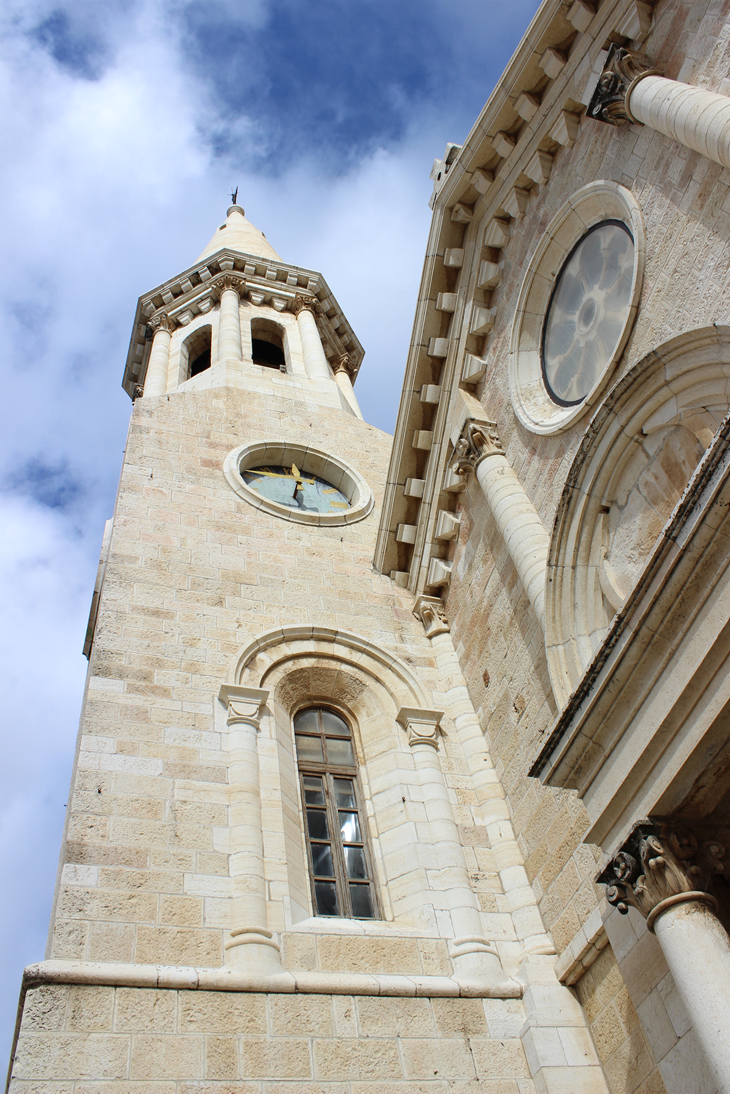 By Susan Shinn Turner
On Dec. 16, St. John's will join Christians around the world for the 11th annual simulcast worship service between Christmas Lutheran Church in Bethlehem and the National Cathedral in Washington, D.C.
The simulcast begins earlier this year. The Faith Center will open at 9 a.m. with coffee and snacks in Peeler Hall, with the worship service at 9:30 a.m. Eric Soderberg and Pastor Rhodes will offer opening remarks, and a discussion will follow the simulcast. Michael Connor, who spent three months in Palestine this spring, will also participate in the discussion.
Eric and his wife Catherine, along with Michael and B.J. Connor, Roger and Linda Hull and Wade Rouzer, were part of a group from St. John's who visited the Holy Land in January 2015. On a trip during that same time with Bishop Emeritus Leonard Bolick and his wife, Rita, were Susan Shinn Turner, Pastor Adrienne Martin, and Pastors Doug and Beth Kearney.
Because of the trips, Eric says that the Middle East is still an important area of interest for him, and for many St. John's members. Items from Palestine, including scarves, jewelry, ornaments, olive wood and glass, are available for sale to support the Bethlehem Ministry, which sponsors the simulcast. Catherine will also have her photos from the trip for sale.
"It's so incredibly neat to have Christians praising and worshiping God on this side of the earth, and Christians on the other side of the earth doing the same thing," she says of the simulcast.